BOWWE - Stunning Wix Alternative, Where You Will Quickly Create Your Own Website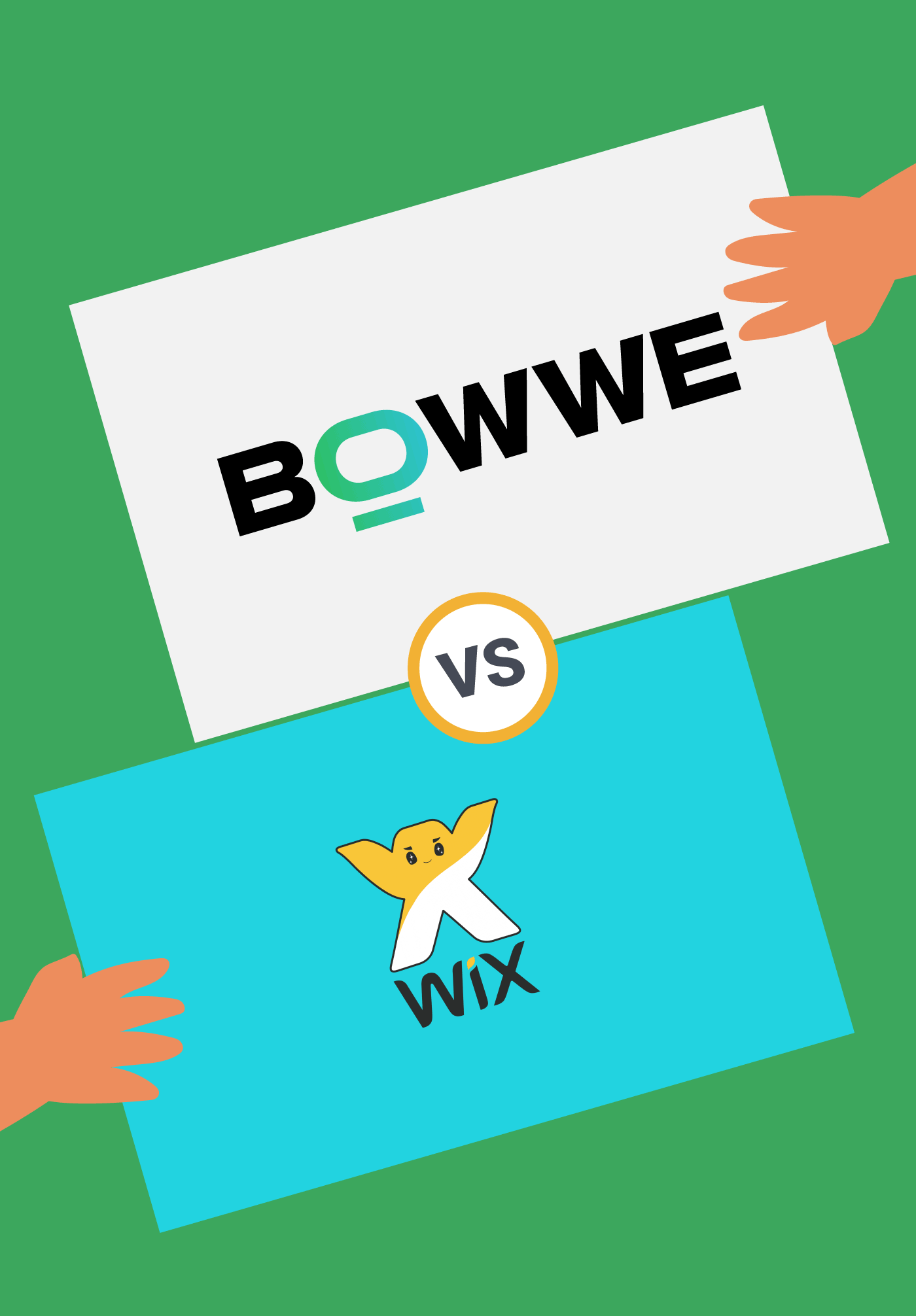 Users are increasingly looking for an alternative to WIX - the most popular website builder. The reasons are different: poor code quality, and a long loading time of pages created in this tool and poor positioning effects, the existence of too many sites built on the same template, or high prices of WIX packages. A good alternative is BOWWE - a web builder that offers a package of tools that allow small businesses to succeed online, easily build a professional page or landing page, and very favorable prices.
WIX was founded in 2006. Many years of existence on the market have made it the most popular existing website creator. In the same year, Weebly, another well-known website generator, was created. In the following years, more website builders appeared. Some of them were successful and still exist, but a large part of them had very limited possibilities, could not withstand competition and disappeared from the market.
Before choosing a page builder, you should familiarize yourself with the available tools. Opinions about WIX and Weebly are divided. They are not easy to use for all users. Not always designing a website in them manages to achieve a visually satisfying effect, so it is worth looking for an alternative to them - another online website creator. One that will meet expectations.
It's best to choose those site generators that have been around for several years to test, as this will increase your company's security. Many companies collapse during the first two years of operation, and if the website builder finishes its activities - the pages created in it disappear. The loss of a company website is very severe and may be associated with the outflow of clients, lack of financial liquidity, and sometimes even the collapse of the company, and for those performing the pages is associated with unpleasantness on the part of clients.
BOWWE is a different page builder. It is called the Business Builder because it was created to support online businesses and activities. It is a combination of tools for creating websites and applications that allow small business owners to acquire customers online. And that's why it's a good alternative for wizards like WIX or Weebly.
The tool was created in 2014, but its creators were guided by the idea of ​​helping micro, small and medium-sized companies. In 2010, they launched HONARO, a contact platform between enterprises and their clients, and in the following years designed a series of applications dedicated to SMEs.
BOWWE has a very clear interface and a user-friendly editor whose operation can be easily mastered. For these reasons, it is a great tool for all those who would like to make money from web design.
BOWWE offers the ability to create pages in three ways:
by completing and modifying ready-made templates,
from ready sections,
from scratch
To test BOWWE, create an account by providing your email address and password. Check the email you provided, click the activation link and start creating your website. To do this, select one of the available templates and edit it or start building the page from scratch - dragging ready sections to the project or adding individual elements.
In the write address of the page and see how easily you can make changes in the project. Do you need help? Use the step-by-step tutorials on how to create your page in BOWWE. You will also find hints that will appear when you start using the wizard.
Want to learn more about website builders? We have prepared an article for you with a powerful dose of knowledge.
Why is BOWWE a good alternative to WIX?
Do you want to learn more before you start testing? Find out why you should choose this website builder.
Pages for business
BOWWE's mission is not to create pages that are simply nice but to provide pages that allow companies to attract customers or so-called LEADs online. BOWWE includes not only the creator of responsive websites but also helpful tools that help small entrepreneurs present their offer and effectively conduct marketing activities on the Internet.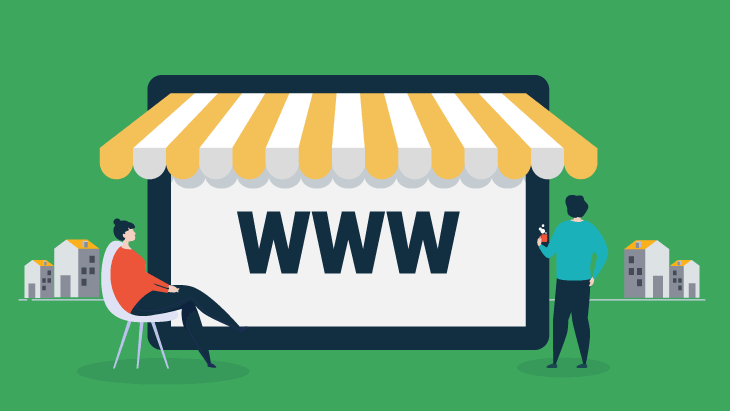 For the average owner, employing a marketing specialist is associated with high costs, responsibility, additional time to implement a person, etc. In turn, most online tools are paid, and mastering their use requires time, which entrepreneurs prefer to spend on what they know best: running and developing your business. The solution is BOWWE, which relieves small business owners by allowing them to focus on their own business.
Applications for business
At BOWWE, you will quickly create your own, easy-to-manage website, which you can update at any time: add implementation to your portfolio, news or blog entry. In addition to the intuitive editor, BOWWE also offers useful applications that help in building trust, gaining new customers and building their loyalty. The applications are integrated with HONARO, a social platform for communication between the company and clients. Thanks to this, it is possible to manage applications by HONARO, e.g. adding a project, news, coupon, and opinions issued by real customers appear on the company's website.
HONARO also allows you to manage your customer base and communicate with them. The data of customers who leave their email addresses (e.g. subscribe to the newsletter or book a visit via the online booking application) are stored in the CRM system. Thanks to this, they can effectively carry out marketing activities in the future, e.g. send a request to issue opinions after using the service, information about available discount coupons, events organized by the company, and about new products on offer.
Website templates for small businesses
Creating templates, the BOWWE team analyzes what solutions will be optimal for a given industry. The priority is to achieve the effect that the owner of the company will receive a page that will allow you to grow your business. In-depth research allows determining which subpages and applications should be included in a given template, as well as what colors and layout of the content will be the best. By choosing BOWWE, you'll get a ready-made website template tailored to your business needs for free.
A blog that attracts customers
In addition, in BOWWE it is possible to run a company blog, which allows the company to build the image of an expert and to publish information relevant to potential customers, making it easier to interest them and inspire their trust. In blog entries, it's also worth answering frequently asked questions by customers. This allows you to dispel doubts, and they often stand in the way of taking advantage of the offer.
Construction of landing pages
BOWWE Website Creator allows you to quickly create a website dedicated to a promotional campaign. Landing pages are a very useful marketing tool that allows you to clearly present a temporary offer, collect subscribers' emails, and acquire customers. By using BOWWE you can gain such a website at a very low cost and increase the effectiveness of your advertising activities.
Very favorable price
"Is WIX free?" - this question users enter in a search engine to see if they can actually create a page at no cost. The truth is that the website builder offers the possibility of creating an account for free, but if you want to have a website for business, you must choose one of the WIX Premium packages and pay for it or accept the ads on your website and other disadvantages.
To test BOWWE, all is needed is to create a free account. In this way, you will check how to use it and learn its possibilities. You can also publish this page on the internet.
What makes BOWWE stand out from other web designers is the very good price at which it is offered. Small and micro business owners often have a small budget to create a website or simply don't want to spend too much on it because they are afraid that the site will not generate financial benefits. Local businesses often operate on a command basis, and entrepreneurs running them feel that they don't need a website. The creators of BOWWE met the needs of small business owners and proposed a very cost-effective solution.
At BOWWE, the BASIC package guarantees no ads and you can enjoy a fully professional website published under your domain. You will get it for a small fee, and with an annual payment, you will receive a discount. Check the price list for BOWWE pages.
For comparison, in WIX, as part of the cheapest package that allows you to connect your domain, users get a page on which ads of this page builder appear. When we compare the price lists of both wizards, it turns out that WIX prices are 30% higher than those offered by BOWWE.
A user-friendly website builder
BOWWE was conceived so that everyone could create and manage their website in it, and at the same time that as many people from Google organic search results as possible would find their way to it and reduce the costs of Google Ads. BOWWE offers an intuitive and easy-to-use tool, a transparent interface and the ability to promote small online business.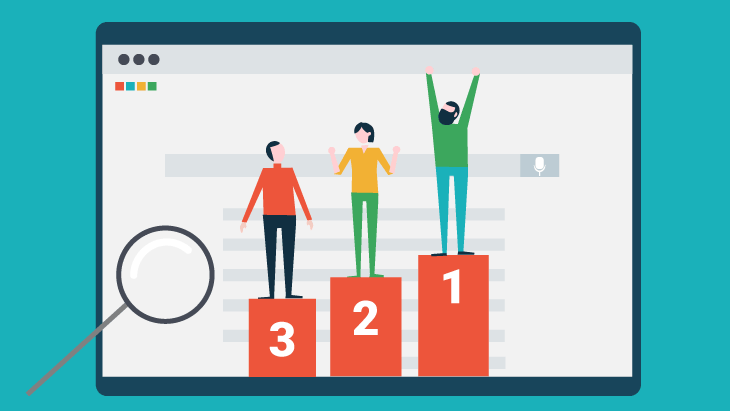 Developers took care of the very high quality of BOWWE code because too complicated, unnecessarily extensive page code has a negative impact on the page loading speed and how high it is in Google results. This is a very important distinction among the WIX and Weebly wizards, which are criticized by positioning specialists for poor code quality, and among others, for this reason, BOWWE should be considered as an alternative to them.
The user has the option of supplementing elements relevant to the site's results, e.g. meta title and meta description for each subpage. In this wizard, it will also optimize images by setting their ALT/title attribute and add H1, H2 and H3 headers in the text, and also set redirects when you need to change URLs on your site
Importantly, BOWWE is equipped with applications that allow you to quickly and easily update the website (blog, news, coupons, reviews, portfolio, ...). This is important not only because visitors to the site can see that the company is functioning on the market and is doing well, but also because of SEO. When a page is updated, it is a signal to Google that it remains active and is a valuable page, thanks to which it is rewarded in search results.
A tool for website creators
There are many tools on the market with which you can create a website, but often using them requires programming skills or highly technical skills. BOWWE is an alternative to such solutions - it allows you to efficiently design pages created on request or for your own needs. Importantly, the wizard users can see the results of their work on an ongoing basis, because the changes are visible in real-time, and building the page can take them only a few minutes.
BOWWE gives new professional opportunities to graphic designers who have until now been forced to cooperate in creating websites with web developers. Elements of the finished layout can be uploaded, creating a page that will accurately reproduce the made design. Thanks to this graphic designers do not have to share profits with people who implement their project and are confident that the final result will be satisfactory for them and they will proudly boast about it in their portfolio.
Interactive agencies are also increasingly using website builders to create websites for customers. They are looking for solutions that will replace the popular WordPress and allow them to shorten the time of designing websites for clients, thanks to which they will be able to implement more projects and maximize profits. More and more agencies are moving away from creating pages in WordPress also due to the high susceptibility of this CMS system to hacker attacks.
Due to the fact that BOWWE is characterized by high-quality code, the pages made in it occupy high positions in the search results. This, in turn, translates into their popularity. If the creator of the page includes information about the fact that he is a website creator and puts a link to his website, then he can expect an inflow of inquiries about the implementation of websites.
BOWWE not only offers time savings associated with creating websites. The customer for whom the site will be created can easily update its content itself, so it will not ask for help.
Why choose the BOWWE website builder?
These are some of the advantages of BOWWE:
Effective help for owners of micro, small and medium companies
A great tool for web designers
Intuitive wizard for building websites
Applications that ensure business success
Effective, well-designed page templates
Ability to create a site from scratch
A website that advises on how to develop a business
Blog to attract customers
BOWWE services: the option of ordering a ready page
Are you looking for an alternative to WIX, Weebly or Squarespace? Try BOWWE Business Builder. Create an account for free and create a professional website for your business or client. You don't have time The BOWWE team will do a beautiful page or landing page for you. Write to hello@bowwe.com