How To Effectively Search For a Job? Ways To Get Hired Quicker!
By Karol Andruszków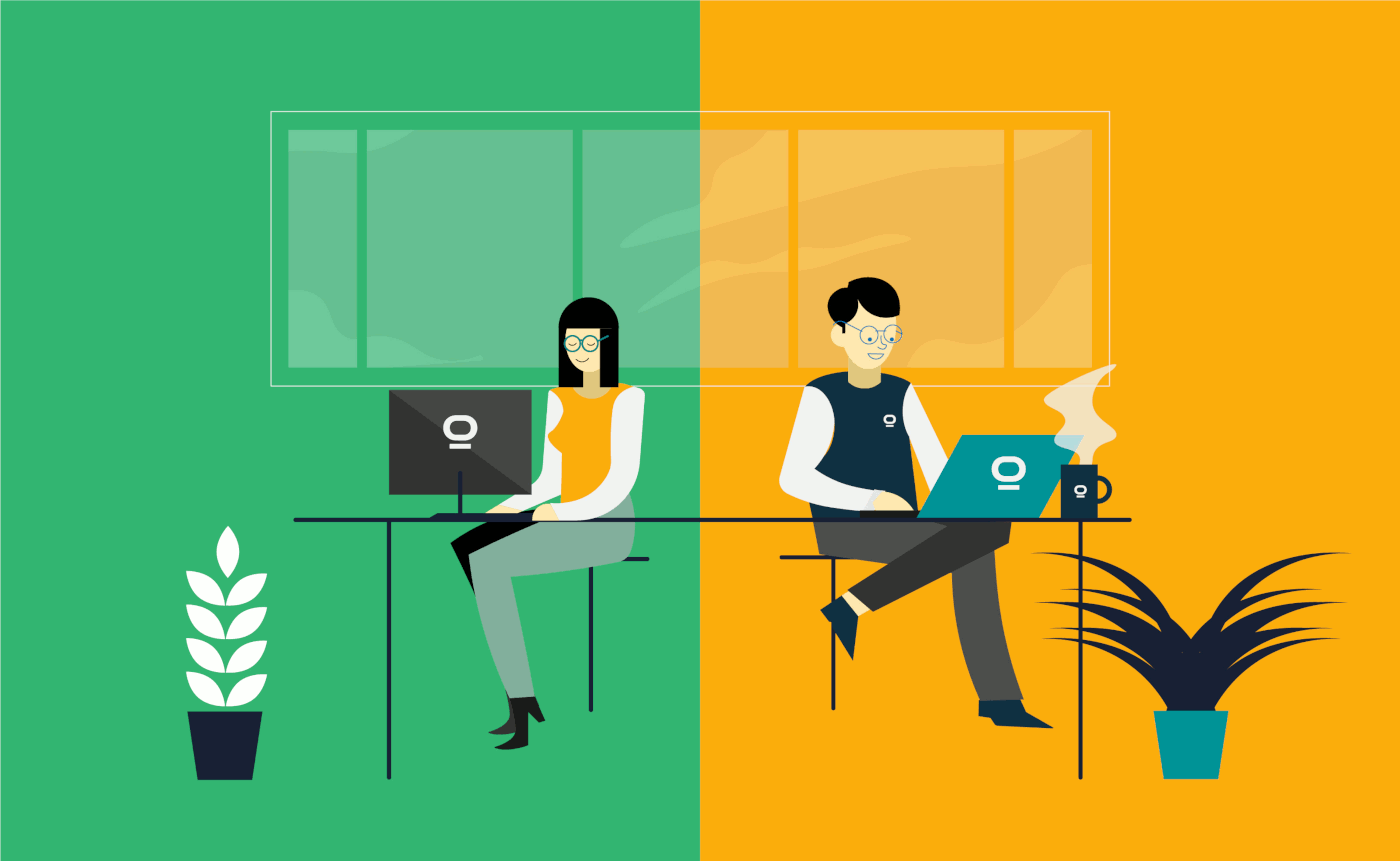 Finding a job can be exhausting at times. Especially if it is not possible to quickly find the position that interests us. Over time, we lose motivation, willingness and start making mistakes that separate us more and more from the dream job. How to find a job quickly to avoid frustration and discouragement? What to do and what definitely not to do while searching? We will tell you about all of this later in the article!
How to find a job quickly to avoid frustration and discouragement?
Start by planning your work day.
It is often the case that the sheer number of tasks is the enemy of motivation. So take a piece of paper and write down what you want to do today. Most likely you'll find that you don't have that much to do at all. However, if the list of tasks is long - you will organize everything and you will know what your scope of work is, which will certainly calm you down a bit.
When looking for a job, don't limit yourself to just one activity during the day. You can learn new skills or expand your qualifications through courses. After all, you have some free time that you can fully devote to, for example, reading a good book that you put away all the time. The period of applying for a new position can be used wisely and should really not be taken lightly. Perhaps we will gain a skill that will help us find our dream job?
Don't you know if you are prepared? Start with it!
Check that your CV is up-to-date and corresponds to the competences that the employer needs.
Your cover letter and CV should be adapted to the offer. If you send the same documents to 20 companies, don't be surprised that many of them remain silent. Remember that copying common phrases is certainly not going to make your résumé interesting for the recruiter. Even the most interesting CV has to match the company's profile . Nobody is stopping you from using your creative ideas, but remember that everything should be in moderation. Before sending, check what the company's website looks like, read opinions on the atmosphere at work and only then start creating documents.
Most of us color our CVs a bit, but lying is absolutely unacceptable! If you haven't done something, it will not be possible to hide it, it will be quickly verified by your interlocutor. It may even be a hobby. For example, what if you say something amazing that you don't really know about it, and it turns out that the recruiter knows a lot about it? You will find yourself in a losing position!
Pay attention to linguistic correctness and also remember about the appearance of the documents . If you are unable to find your mistakes yourself, ask a loved one to look at your CV and cover letter. They must be aesthetic documents: let the fonts match each other, give up flashy colors, too many underlines and bolds. Find a golden mean to make your CV and letter visually consistent. The employer pays attention to this, because it also says a lot about the applicant.
Do you feel that you are losing your motivation?
The obvious way to do this is to rest. Very often we cannot motivate ourselves because we are just tired. We cannot relax because we work too much, and even if we have free time, we cannot imagine spending it in an inactive way.
In some cases, the self-reward system also works well for a lack of motivation. Do you want to buy your next dream "unnecessary" thing? Do it, but only after you finish the planned activities. Otherwise, you will have to postpone the purchase of your dream item. Set goals and when you achieve them do something for yourself as a reward for the results you have achieved.
Ready to create your website?
Use the most convenient website builder, trusted by thousands of designers and create websites that will provide you with customers!
Where to look for a job?
Are advertising portals the only places you should visit? Not necessarily.
Of course, you can find an offer that interests us there, but it would be good to look for interesting ads more broadly.
If you have a clearly defined professional goal, also search the Internet for websites of companies where it can be achieved. Check on the website whether recruitment for your dream position is currently underway, and even if it is not currently available, sending your CV costs you nothing. Thanks to this, you will know which companies to pay more attention to. You don't lose anything, on the contrary - you can get an invitation for an interview or a job suggestion.
It is also worth setting up profiles on portals such as LinkedIn and Goldenline. Employers often look for people they would like to hire themselves. By the way, you can make contacts that can help you get a job.
Ask your friends and use every possibility. Perhaps some of them know something about the offer that may be of interest to you.
In conclusion, it is worth mentioning that in order to find a job, you really have to look for it. Sometimes sending a resume without feeling is only done to ease our conscience. Let's think carefully about what we want to do and where, and then focus on the goal and achieve it.
Knowledge bonus: how to look for a job during a pandemic?
Finding a job during a pandemic may prove to be an additional challenge, when the labor market is not stable and best practices may not work. Then what?
Time is of the essence. Finding a job during a pandemic is a stressful task, but you definitely want to get back to work and your financial liquidity as soon as possible. Take a strategic approach to it. In order not to search through hundreds of pages with job offers, look for them on websites collecting offers, e.g.
jooble.org
. At the same time, you will save time, because you will see the same offers as on classifieds websites, and no offers will be duplicated. Spend the time you save on sending more applications and CVs.
I hope that this text has helped you understand how to successfully find a job in a short period of time and will make it easier for you to find a job on the Internet!