9 Smart Tips For Finding a Job Faster! [Ready CV Templates]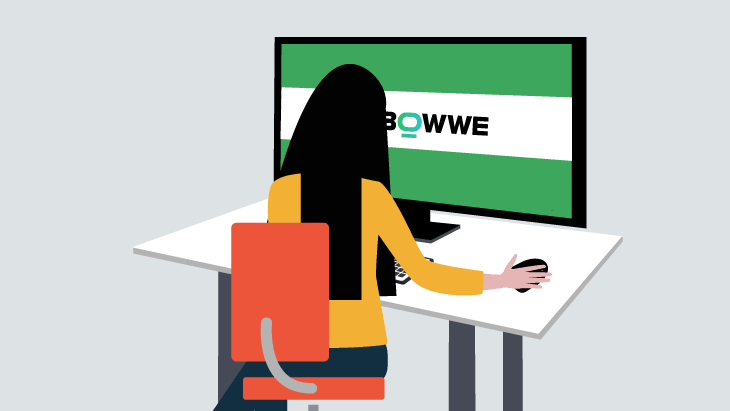 Are you looking for a job? Are you at the stage of looking for your first job or changing your place of employment? If you have been searching for some time, you may think that it is hard to find a satisfactory job on our market ... Fortunately, it is not! Nowadays, the Internet offers many opportunities to quickly find an interesting job. You should take advantage of them! But how? ... Take it easy! In this article, I will tell you how and where to effectively look for a job online, as well as what mistakes to avoid. Find out about proven ways to find a job that will bring you closer to getting the perfect job!
Why can't you find a job?
Here are the possible main reasons:
Are you
looking for a job
, send your CV, but still don't get positive (or no) answers? There can be many reasons why your actions do not bring the expected results. And because companies don't send everything back to their candidates for a recruitment process, candidates often don't realize what they're actually doing wrong! They can make the same mistakes over and over again.
Make sure you aren't making these basic mistakes.
4 critical mistakes when looking for a job:
You apply to too many companies
Choose quality, not quantity! Apply only where you want to work. Take the time to polish your CV! Do not waste time sending it to random workplaces if you do not like the conditions in the advertisement at the beginning. It's a good idea to list the companies (e.g. in a spreadsheet) you are interested in. Thanks to this, you save your and your employer's time, and you will avoid possible demotivating disappointments.
You are directing your messages to ... no one
Make sure your messages are personalized properly, otherwise potential employers may treat them as spam. Impersonal e-mail phrases discourage headhunters from reading your CV at the very beginning. What should you do in such a case? Do your own research of people responsible for recruitment in the company you are applying to. Start with a website and social media - you will probably find the most attractive information on LinkedIn.
Then prepare a message diagram that you will change for each recruitment.
Your CV is too long
I know that you probably want to show off a lot of things in your CV. Unfortunately, that's not the way. Your recruiter has dozens, if not hundreds, of CVs to review - he will not remember the details anyway, and he will probably get bored of it quickly, having already read a dozen similar CVs before. Your task, on the other hand, is to facilitate the recruiter's work by creating a simple but factual CV. Thanks to this you will be noticed! Therefore, always include in your message (cover letter) information that is relevant to the company and CV . Otherwise, the most important things will escape the recruiters' attention and they can quickly reject your application. Make sure you read the job postings carefully and then modify your resume or cover letter as required.
You make it difficult to access the most important information
Do not submit too many files or links in your application. The recruiter does not have time to open many links and search for the most important information about you on his own. You have to put them on a tray for him. Be sure to also take the form of your CV. Too chaotic CV will only discourage a potential employer. As a result, your application may not even be considered. So plan the division and placement of content in your CV. Then prepare one but decent CV that is attractive enough to make a very good first impression right away.
Where to start looking for a job?
Viewing job ads and responding to job offers is one of the last stages of your job search! So where should we start? It is not enough just to create a CV and wait for the job offers to fall apart. To achieve the expected results, you need to be very well prepared for the recruitment process. So before you create your CV, there are some important points to consider.
Here are the first 4 steps, without which it is not worth starting your job search. Using them will allow you to avoid mistakes at the very beginning, and thus bring you much closer to your goal:
1. Think what kind of job you are looking for
Before you start sending your CV, there are some important questions to ask yourself:
Think what position you want to apply for and what type of job suits you best.
Do you prefer to work remotely over the Internet or in the office?
Are you a mobile person? Do you have a car or do you have to commute to work by public transport? Do you not mind trips to conferences, trainings or business trips?
Do you find yourself in teamwork or do you prefer to work fully independently?
By identifying these basic considerations, you can narrow the scope down and focus only on those offers that are tailored to your preferences.
2. Assess your skills
Your interests and skills have a decisive influence on what work you will do.
Are you an analyst or maybe you focus more on creative thinking at work?
Know what areas do you have?
What tasks can you perform?
What tools or programs can you operate?
What foreign languages ​​do you know?
Listing all your competences will allow you to choose the position that will best suit your work style. Assessment of soft skills will also help you. Summarize your interpersonal skills, such as communication skills, team management, stress management, public speaking, multitasking, and the ability to observe and draw conclusions. By doing this, you will gain more knowledge of the type of position for which you will perform best!
3. Set career goals
Before you start applying, define your expectations as to your salary or number of hours precisely. Do you prefer to work from 8 a.m. to 4 p.m. or maybe you want to get working time individually? Are you considering working on weekends or overtime? It's best to determine all of this at the beginning to make the right decision. Before you respond to a specific offer, also check how much you can earn on a given position. This will allow you to avoid disappointments during the interview, and thus waste of time. Earnings search engines will help you estimate your salary.
4. Check what are the competences and professions of the future
You do not have a specific career path yet and you have not decided on the industry in which you want to work? This is a good time to think what competences will soon grow in value, so it's worth starting to learn them now! Read some reports on career trends. Check which industries are the most developing and will guarantee you stabilization on the labor market in a few years.
But how to find a job without experience?
But what if you are a university graduate who is just entering the labor market? Do you think that it will be difficult for you to find a job without previous work experience? No worries! All you need to do is prepare properly! Here are some valuable tips on how to quickly find your first job:
Raise your qualifications
When looking for a job, it is worth improving your competences. For example, you can take part in courses, trainings and conferences. The obtained certificates will replace the gaps in experience. Also, remember to constantly expand your knowledge and be interested in what is happening in the industry in which you want to work. Read blogs regularly, participate in forums and you will become an expert in a given field, even without experience. Make sure you know the names of key people in the industry and read the most important books in your area of ​​expertise. Thanks to this, you will quickly gain confidence during recruitment interviews.
Build and develop a network of contacts
It is worth strengthening the acquaintances made during trainings and conferences. These types of events offer many networking opportunities. Use your coffee break to meet industry people and get some valuable business cards. Have you had an interesting apprenticeship or internship? Report to the coordinators and ask for references. Also, don't forget to be active in social media. Facebook and LinkedIn are the perfect places on the web to refresh contacts from university, join groups of industry experts, or establish contact with headhunters.
Look for inspiration
It is a good idea, especially at the beginning, to seek advice from the career office. Talking to a career counselor will help you choose the right direction. Other people's experiences can also be a great inspiration. That is why it is worth observing the activity of people who have already achieved success in the industry on social media. Thanks to this, you will see what the daily work in the area of ​​interest looks like
Create your first CV and cover letter
There are different types of CV - functional CV is one of them. Such a document, instead of your work experience, focuses on your skills. Decide to create such a CV and thus distract the recruiter from your inexperience. Instead of jobs, include information on participation in campaigns and non-profit projects. Thanks to this, you will prove that you are an entrepreneurial and active person. A cover letter will be the perfect complement to the CV of a career starter. In it, you can justify why you are the perfect candidate for a given position. A cover letter is a chance to highlight your strengths and share your personal story.
Where to look for a job to find it quickly?
Job fairs
It is worth visiting regular job fairs or exchanges. Most often they are dedicated to students and graduates, but not only. As a rule, job fairs concern one industry, eg IT or marketing, although there are also those where companies from various industries are present. Even if you don't find the job you're looking for at a fair, you can make many valuable contacts. You have a chance for inspiring conversations with employers, recruiters or employees of a given company. This will allow you to learn about the realities of a given job and the expectations of candidates. Increasingly, such events are also organized online, so you have a chance to find out about the situation on the labor market without leaving your home.
Internship programs
Companies often organize periodic internship programs and recruitment campaigns, so it is worth visiting the website or social media of a specific employer. Information about current internship programs in your location can be found on Facebook groups, recruitment and offer portals, sometimes also on the website of your city office or in the local press (also online). Such an internship very often ends with an offer of permanent cooperation, so it is worth taking such a step.
Ready to create your website?
Use the most convenient website builder, trusted by thousands of designers and create websites that will provide you with customers!
Employment agencies
Another option is to use a recruitment agency or employment agency. Such agencies recruit on behalf of the employer and pre-select or fully recruit applicants. It is worth leaving your CV there, even if there is no active recruitment at the moment. An agency that has you in the database of candidates can contact you itself if there is a fresh job offer tailored to your qualifications.
Career offices
Career offices most often operate at universities and are aimed at students and graduates. Academic career offices offer a start on the labor market, so if you are fresh out of college, it is worth starting your job search by applying there. In the career office, you can take advantage of counseling and plan your career path, take part in interesting trainings to improve your qualifications, find out about current job offers or internship programs.
Portals with job advertisements
Portals with advertisements offer a wide database of job offers. These types of advertisements serve not only as job search engines, but also greatly facilitate the recruitment process. There you can find guides on the latest trends in the labor market. Portals with advertisements and jobs often allow you to create or post your CV or cover letter or edit application documents.
An example of a portal that publishes a variety of job offers and orders both in Poland and around the world is Jobsora
. And if you are a freelancer (e.g. a graphic designer or copywriter), you should also create an account on
Fiverr
, share your portfolio there and try to get a few jobs!
Social media
Currently, social media plays a huge role in the field of job search, so it would be a shame not to use this option! Presence on social channels is an opportunity to reach a huge number of recruiters and employers from various locations who are actively looking for employees. If you have a well-developed professional profile in social media, there is a good chance that headhunters will contact you with job offers themselves. The most popular social networking sites for job seekers are:
LinkedIn - we mention it at the beginning, because it is absolutely essential. Before you start browsing job offers, make sure that your profile is visible on this portal. If your profile looks interesting and professional, headhunters will surely establish contact with you and you will easily find work there, regardless of your experience level.

There are several ways to find a job on this platform: by contacting headhunters directly or by following posts posted by recruiters, and on company profiles that are often shared by employees.
How to speed up finding a job? Step by step instruction
You already know how to prepare for a job search, what mistakes to avoid, and where is the best place to find a job. Now it's time to take some practical steps. We present you with a thorough instruction. Follow the steps below and you'll find a job much faster - no matter what your experience level.
1. Prepare a professional, distinctive CV
A good CV will reflect your professional situation and present you in a favorable light. Remember - to interest employers, your CV should be professional, but not boring.
What to remember when creating a CV?
When you are writing your CV, some elements are omitted or taken superficially, and in fact, they may be a decisive factor in your success in finding a job. Here are the most important points that should not be forgotten when writing a resume:
Think about the structure well
Include the most important information about yourself (e.g. education, experience), a brief description of your key experiences and successes, and an explanation of why you were interested in the offer and what your career goals are. Remember not to write too much.
Match your CV to the job offer
First of all, describe those positions and responsibilities that are related to the requirements in the advertisement and may be of interest to the future employer. This way you will show that you do not send identical CVs everywhere, but that you approach the offer individually.
Write about your interests
Focus on your interests and skills, especially if you have no experience. If the employer reads that you have interesting interests, they will certainly look favorably at your CV. People who have the passion and enthusiasm to develop their own hobbies are usually active and willing to learn also at work.
Avoid schemas
Do not include the same in your CV as other applicants. Avoid common phrases and generalities such as "sales experience" or "use of text documents". Such information is of no value to the employer and is difficult to verify.
Instead, refer to specific examples from your own life and provide as much detail as possible! Do you have sales experience? Write down what sales result you achieved in a given year and what impact it had on the results of the entire company. Name specific programs that you know how to use, name training dates or describe specifically what you specialize in.
Stand out from the competition
Choose a form that will catch the eyes of recruiters. You can't use the most popular resume configurators on the web - their templates have already been seen by hundreds of recruiters! If you want to stand out, choose an attractive and modern online CV!
---
Where to create a professional online resume?
You will build a CV that will delight recruiters and gain an advantage right from the start in our
CV Builder
. Contrary to online resume configurators using repetitive templates,
in BOWWE you can create a resume in the form of a beautiful, modern and professional website!
What will you gain from this? You will always be visible to employers and recruiters, and your own website will allow head hunters to send you offers and contact you all year round! What's more, you will show yourself to recruiters from an extremely professional side and gain a huge advantage over the competition. Hardly anyone can boast of their own CV website. Such a creative form of a CV immediately attracts the attention of recruiters.
Moreover, BOWWE does not pretend to be a wizard and gives you complete freedom in creating your CV. It is also very easy to use! You can create your curriculum vitae from scratch, add any sections, animations, content and easily edit the content. You can also use the high-quality templates that we have prepared especially for everyone looking for a new job. If you need help, contact us and we will always help you!
---
2. Write a cover letter
A cover letter complements the CV, which is more and more often required by employers in job offers. It is in the cover letter that you have the opportunity to include information that is not included in the CV and present your motive for taking up the job. Use this to convince your employer to hire you. Remember to match the letter to the position. However, do not copy the formulas found on the Internet - it's better to be creative! Your future employer will certainly appreciate it more.
Ready to create your website?
Use the most convenient website builder, trusted by thousands of designers and create websites that will provide you with customers.
3. Get active on social media
Join Facebook groups and follow what is happening in your industry. Often, this is where you can first come across a job advertisement written spontaneously by a recruiter. Also, take care of your professional profile on social channels such as LinkedIn, which gathers headhunters and employers actively looking for candidates.
4. Ask your friends
One of the effective ways of looking for a job is the so-called word of mouth . That is why it is worth doing research among friends on social media. Publish a post on your Facebook or LinkedIn feed saying that you are looking for a job. If someone in the company is recruiting, he will certainly inform you. Also refresh your acquaintances from studies or completed internships and find out about their professional situation - perhaps you will gain valuable advice.
5. Get referrals
The flattering opinion of previous employers, lecturers or internship supervisors may turn out to be the key to success in finding a job. The referrals will make you a credible candidate and the recruiter will be willing to trust you, no matter what experience. So get positive references and gain a competitive advantage!
6. Narrow the scope of your search
Some people post their CVs to too many places to increase their chances of being well-placed. Why is this not a good idea? The recruitment process usually consists of several stages, which may take some time. In order to do well and finally get a job, you need to prepare for each of these stages. Sometimes recruiters will require you to prepare a presentation or complete tasks to test your skills. If you apply to too many places, there is a risk that you will not be able to properly prepare for any interview. This way you will lose your and the recruiter's time.
7. Monitor the latest offers
Build a habit of constant monitoring of the labor market and follow it consistently day by day. Every day after work, check for new ads on the portals you follow. To be up to date with the latest offers, set yourself email notifications. This option is often available to logged in users - so it is worth creating an account on selected websites with advertisements. This way you will always be up to date and be the first to know about the latest announcements.
8. Browse classifieds ads from a variety of sources
Make sure that the portals you use contain only up-to-date ads. Browse only the most proven portals and services, but do not limit yourself to one source. A great solution are job aggregators that collect all the current offers from many portals with job offers . Thanks to aggregators, you don't have to search for offers in many places on the web.
Be profiles on Facebook, LinkedIn, or other social channels sure to follow company on which the company is active. Thanks to this, you will be up to date with the life of the company and learn about active recruitment straight from the source. It is also worth regularly checking the company's websites and checking the recruitment for individual positions in the Career section .
9. Prepare for the interview
If you want to make a good impression on your future employer, do a thorough research and get as much information as possible about the company , the most important decision-makers and the requirements for the position you are applying for. Remember your greatest achievements, what you did in your previous company and how successful you were - because you will surely be asked about it!
The biggest mistake of unsuccessful candidates in job interviews is not being properly prepared. To do well when recruiting, be prepared for the pitfalls of recruiters and don't be surprised! Search the Internet for examples of the most common qualifying questions as well as the best answers from candidates.
Do not hesitate and take the first step!
As you can see, there are really a lot of opportunities to find a job quickly these days. However, you have to be very well prepared for this. BOWWE will help you with that! Use our proven ways and tips that will help you quickly get the job you care about! Create a CV page in our wizard, with which you will delight employers and prove that they should hire you! Create your CV with the only, unlimited creator available on the market and join thousands of professionals who have found their dream job together with BOWWE!