How to get top positions in Google with "News" App by BOWWE?
By Karol Andruszków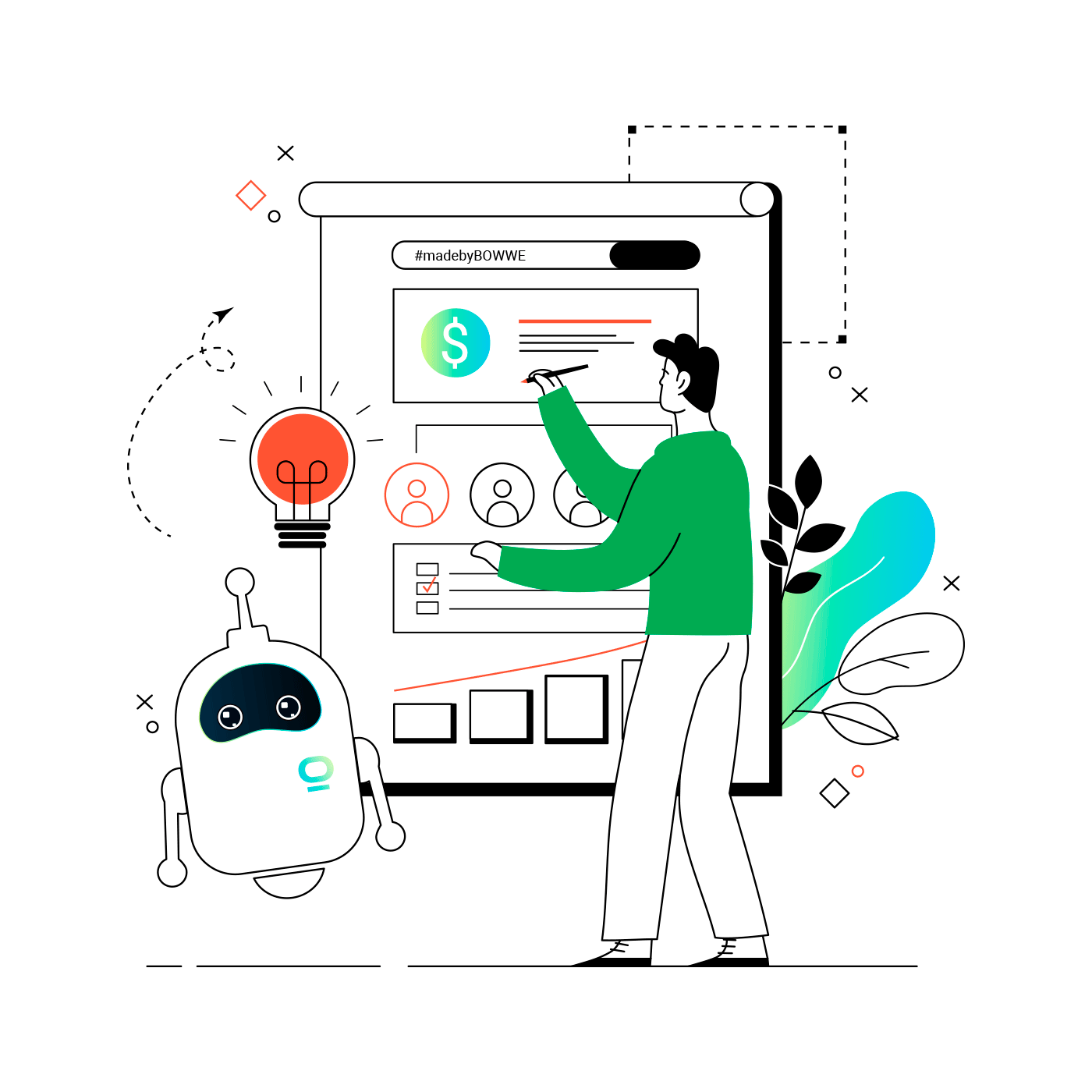 Already have a business website? If so, you should not only offer attractive products or services; it is equally important that you successfully attract customers to them, gain their interest and trust. Luckily, there is a way to achieve all of these goals in one go - by investing just 15 minutes a week with our free 'News' app! It will attract attention of your customers to your website, and additionally position it appropriately. How to achieve high positions in Google and develop your business thanks to our application? We answer!
What is the "News" app and what advantages do you gain from it?
The "News" application is a program that allows you to quickly and easily add new content to your website - created both with the BOWWE website maker and in any other related tool. How does this affect you to attract new customers and gain their trust? Above all, the application allows you to quickly increase search results! How is this possible? Google, Bing, Yandex, and other search engines value active pages - i.e. pages that are updated frequently. Ironically, most sites on the Internet - including your competitors - are not generally updated. So if you frequently add new content to your website - and this is what the "News" application is for - you will have a great chance! Search engines will notice your website's activity and will reward you with an increase in its position in search results!
Why is it worth using the "News" app?
What other benefits will you get from using our application? Take a look at the list below:
1. A magnet for attracting customers
Today's consumers want to save time. They want condensed knowledge that they can assimilate easily and quickly
Take advantage of it and tell them what they want to hear! With the "News" application, you will create concise, attention-grabbing news that will effectively attract customers' attention! They are very short (2-5 sentences are enough) and do not require such attention to the quality and form of the text as e.g. blog entries - hence you can create and publish them quickly. At the same time, they are very effective and engaging. Thanks to them, you will encourage you to use the services of your company, and your direct and professional messages will allow you to build the image of an expert in the industry.
How else can you grab a hold of the recipient's attention? Of course, a picture! Therefore, you can always add photos, graphics, or videos to "News". You can find legal, free, and high-quality photos in stock libraries such as Pexels or Pixabay .
2. The power of keywords and better positioning
Recipients always look first at the websites that are in the highest search results. For a website to be highly positioned, it must meet many guidelines. We have already mentioned that a very important condition is its activity, i.e. how often the content on the website is updated. For search engines, an active website is much better because:
It is constantly developing,
It is being improved and expanded,
And the search engine places such pages among the top results.
What's more, the news you add should contain keywords. They inform search engines what a given page is about and allow them to better match the phrases searched by Internet users.
Remember to match the content of the news with attractive keywords that will help your customers find your business online!
Warning! Also, be sure to consider keywords with more than 2 words (known as longtail phrases). They will help you achieve results faster!
To sum it up: Frequent publication of news will be a "signal" for browsers that your site is active, which will improve its positioning. Publishing news is also a great way to increase the number of keywords on the page - thanks to this, your website will be displayed more often to users.
3.Huge time savings
If you run your own business, you know how valuable and scarce time is.
At BOWWE, we know that as an entrepreneur, saving even the smallest amount of time is worth its weight in gold for you. With this in mind, we create tools dedicated to you - requiring absolutely minimal time, easy to use, and effective. This is what News is all about. They save your work time and allow you to conduct promotional activities extremely quickly. How? By creating a large amount of content, distinguished by high quality, in a minimum time. Easily create 5-10 news items in 15 minutes. It's also a great way to organize your work, and organized work always takes less time!
4.Customer trust, i.e. a guarantee of your profits
Regularly published news also allows you to build a positive image - yours or your company - as an active professional who is always up-to-date in the industry. Frequent publishing means that your company is active, is up to date with news in the industry, cares about knowledge in its specialization, is constantly developing ... and this translates into trust! And who wouldn't want to work with such a company?
How to effectively use "News"? Interesting examples and inspirations!
Think about what goals you want to achieve by creating news with the help of "News". Do you want to show yourself to potential clients as an industry professional? Or maybe present your company as innovative, always up to date with current trends?
In the table below you will find some examples of application strategies and the goals you can achieve with this. Of course, you can combine them with each other.
Company news; information about the team, successes and changes in the enterprise.
Showing transparency. Reducing the distance between the client and your company. It builds trust, because the closer we are to a given brand, the more we trust it.
News on current trends and innovations in the industry.
Presenting the company as an expert in the industry, being up to date with the latest trends and technologies. Building a professional image.
News from industry events, e.g. reports on the company's presence at the fair.
Showing that the company is constantly expanding its contacts in the industry gains recognition.It shows that the company is up to date with the latest trends and technologies in the industry, but also participates in their creation. It helps in building the image of a reliable business partner.
Information on possibilities of meeting in person with clients (e.g. open meetings for those interested in the service, conferences, shows).
Presentation of the company's activity, its availability and openness to its customers through various forms of contact.
Case studies of completed / ongoing projects. Short cards showing the latest projects.
Proving experience and building trust. Showing potential clients how and what we have worked on, what the client can achieve by working with the company.
Earning trust by showing that you have customers who trust you and are satisfied at all times.
Brief information on issues related to your industry
Demonstrating that the company employs professionals who can transfer knowledge skillfully and in an accessible form and will be happy to help you.
Information on special offers or discounts on services offered
Attracting attention and encouraging customers to use our services. Including relevant keywords in the news that will allow you to find your company by these keywords, i.e. for people interested in purchasing a specific service.
Think about what strategy is best for you and your business. You can also test various of them - the application is free, and adding news will not take you more than a dozen minutes a week!
Grow your business with BOWWE
You already know what you want to achieve using the News app, all that remains is to start creating news! Remember that the application will automatically and immediately place it on the website for you. By spending 15 minutes a week, you will prepare valuable content that will help you promote your business on the Internet, allowing you to achieve a higher profit.
You already know everything about the action of "News". Find out how to easily and quickly place it on your website here. Use the acquired knowledge, go to your
BOWWE
account, and connect the "News" application to your website!
The "News" application for BOWWE is provided by the
honaro.com
business platform. Use it for free and develop your website. For greater efficiency of your business, set up a company profile on
honaro
with which you will effectively reach new customer groups. Honaro is an additional place where you can sell your products or services online. It also provides a wealth of business opportunities - for free.