10 Crucial Questions To Ask Before Hiring A Web Designer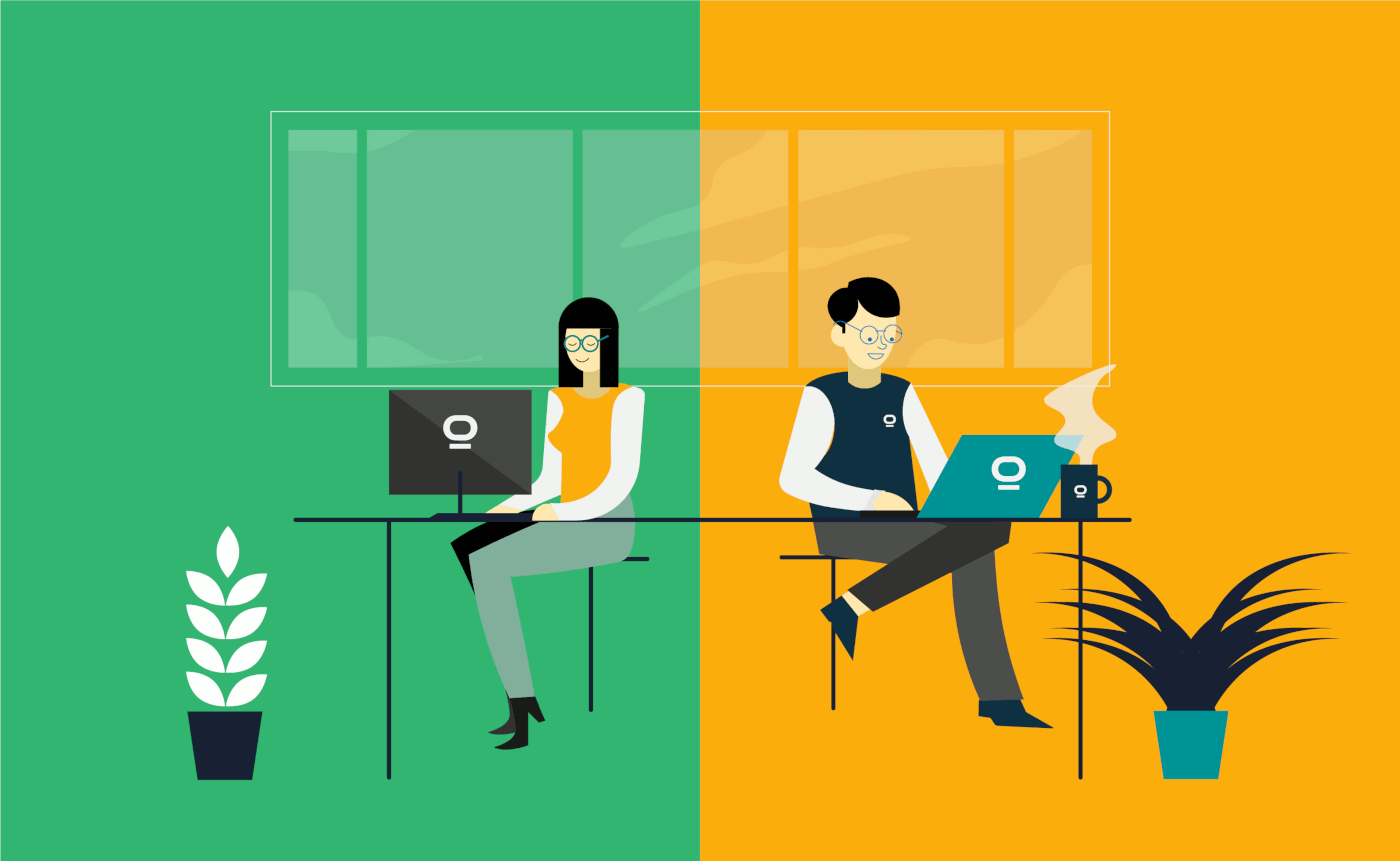 If you're running a business or plan to in the future, a good website is a must. Not only do websites have huge marketing potential, clients also use websites to size up companies and decide if they want to do business with them. We've created a list of 10 questions to ask web developer. These questions should weed out the phony offers and ensure that your future cooperation is smooth.
What should do you ask a web developer?
You've decided to hire someone to build, or remake, your website. Naturally you're a business savvy, so you've been shopping around. Luckily, looking for a web developer is almost exclusively done online. So you can field several offers without investing a lot of your time.
I recommend negotiating with developers within the full range of your budget and a few developers outside your budget. Why?
Developers need to sell themselves to you. So by negotiating with developers you can't afford you can see what answers to look for from the developers you can afford. You can even ask the expensive developers flat out: "how does your service justify your price?"
When they give you the old: "Well you see, we A, B, C the D, and always E before we finish F and in all our days developing never had a Z become an X..." Just take that and flip it on the cheaper guys, as a question, to see if they can keep up.
We intend two goals with these questions.
One: Quickly disqualify developers that you shouldn't work with.
Two: Give you a better understanding of what goes into having a website built, on your end, and future tasks/costs of having a website.
Let's get down to it.
The nice thing about these questions is that you can simply copy and paste them and email all the developers you're dealing with.​​​​​​
It should look like this:
Hello,
I'm writing in response to the offer you have sent to build our website. Would like to ask a few questions regarding the proposal you're offering:
Will I have access to CMS? If so, which one and is it possible for me to test it?
Will you add all my materials to the site right away?
Will my site be custom made for me or will a template be used? Which elements of the page will be custom and which will come from the template? This will be checked by me in the page code.
How much will it cost me in the future to add a new subpage, new product, service or news if I order it from you?
Will any valuable applications will be installed on my website? Are they included in the price? If not, what do they cost?
Can you provide links to your previous projects?
Then is it possible to contact your company by phone?
How long will it take to create the website?
Are the domain and hosting fees included in the price of the website creation?
What are the annual operating and updating costs of the website (backup and updating to the latest version of the CMS)?
The worst of the worst wont even respond - Awesome, scratch them off the list. Good riddens.
#6 & #7 are potential deal breakers. Unwillingness to provide a portfolio or line of contact are red flags. Moving forward we will discuss in more detail the strategy behind each question.
QUESTION 1: Will I have access to CMS? If so, which one and is it possible for me to test it?
What will you find out?
You will verify if you can actually use the CMS they will install.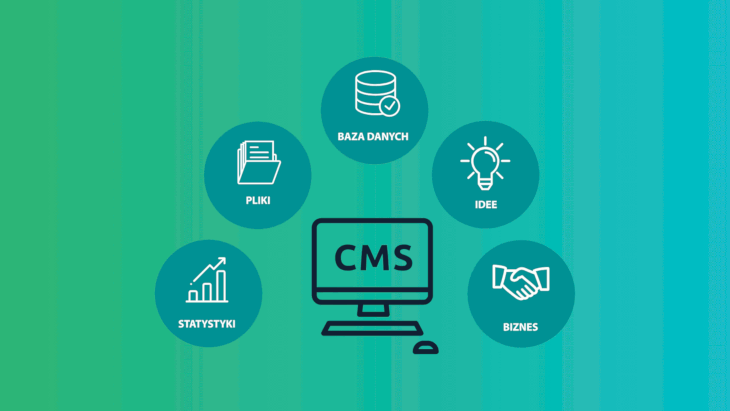 The CMS (Content Management System) allows you to make changes and updates to your website.
Without a CMS you´ll need to write code to make any changes. And you can't code! So make sure you're getting a CMS. (And you'll want to test drive it, see below)
Basically, the CMS is the editor of your website. If you plan to make updates to your site frequently (more than twice a year) you'll need a CMS that's easy to use. A website without a CMS means you're always dependent on a developer to make any and all changes to your website. Convenience is paramount here, you don't have time to learn new, complicated tools.
Ok, now that you have an idea at what a CMS is about, what's next? It's time to test drive that puppy. Not all CMS are created equally. Yes, having a CMS is better than not having it BUT a developer telling you "you'll get a CMS" is like recommending a restaurant because "they have food".
What you need to do is test the CMS. Ask the developer if you can try it. Remember: they are selling to you, no request is unjust. Wow! they said yes, and set you up with the CMS… what now? Ask them if they have any instructional videos or training on how to use the CMS. Maybe they can even show you themselves? More popular CMS have a lot of tutorials on youtube showing basic functions, you can check these out depending on the CMS offered. Then the moment of truth...
Try adding a new product or service and see how long it takes. Afterall you'll be adding content to your site semi regularly and it's important to verify that it's realistic to do so yourself. You want to keep your site up to date, don't you? Remember that inactive websites rank lower in search results and it's not very assuring to potential clients when you still have Y2K safe computers on your product page.
So keep your website current. Over time, small changes will have to be made, i.e. your address, prices or phone number may change. It's better to update this information yourself, instead of paying, and waiting for the developer to make these small updates.
The more unique the page code, and thus less-known CMS, the better. Many people consider WordPress to be the best system for creating and maintaining websites.
The advantage of WordPress is its popularity, hence a large number of tutorials and interesting functionalities devoted to it.
However, there are drawbacks including: code repetitiveness, susceptibility to hacker attacks, and time-consuming/overly complex page editing. There are a lot of websites made using the WordPress platform, and most of them are the same templates duplicated thousands of times, resulting into plenty of not so original looking pages.
QUESTION 2: Will you put all my materials on the site right away?
What will you find out?
What materials you will receive/and provide to be uploaded?
It's best if you're responsible for producing/providing the high quality materials yourself, such as, team photos, portfolio, written content etc.
Nobody knows your company and brand image as well as you So why leave it is someone else's hands to produce the "brand sensitive" materials for your website. A reliable developer will add materials sent by you included in the price of designing the website or inform you about the additional costs.
When it comes to cheaper offers, you can create a bare bones website, but you will need to complete all the content yourself and this can take a long time. In addition, cheap offers often aren't actually for creating a website, but simply taking a template and changing a few colors and pictures. Meaning your company will receive exactly the same, ill-considered, non- personalized website that thousands of others are using.
In
BOWWE
, thanks to a simple graphic editor, you're able to insert all your materials in a few hours, without bearing any operating costs, and the inclusion of a page template takes just a few seconds and doesn't costs extra.
QUESTION 3: Will my site be designed individually for me or will a template be used to create it? Which elements will be copyright? This will be checked by me in the page code
If your website be created from scratch or a template
Using ready-made templates is a very popular way to create cheap websites. Publishing a template and replacing texts and photos is just a few hours of work, does not require specialized knowledge and the achieved effect is usually good looking enough.
Most often, unreliable developers only replace texts and photos, sometimes colors, and they're finished. The result is thousands of websites that are almost identical apart from a few color changes and of course different text describing the company. If you want to attract potential customers it helps to have a website that isn't cookie cutter but instead reflects your company's uniqueness. All that talk about brand image, target audiences etc. it doesn't make sense not to apply the same strategies to your website.
Ask the contractor if they use templates, and if so to what extent are they changed? The uniqueness of the page code is important for its effectiveness and how eye-catching the page will be. Deciding whether to use a template or not also depends heavily on your budget. Yes, it's much cheaper to build by template...
Using a template isn't inherently bad, after all you can save some money, but when using templates, try to modify them as much as possible. If budget dictates using a template, customize it as much as possible. Try to find a middle ground between a more expensive custom page and a cheaper template page.
Another common practice is the illegal use of purchased templates, intended for single use, to design and create several websites. Your website may be one of them, which often has serious consequences.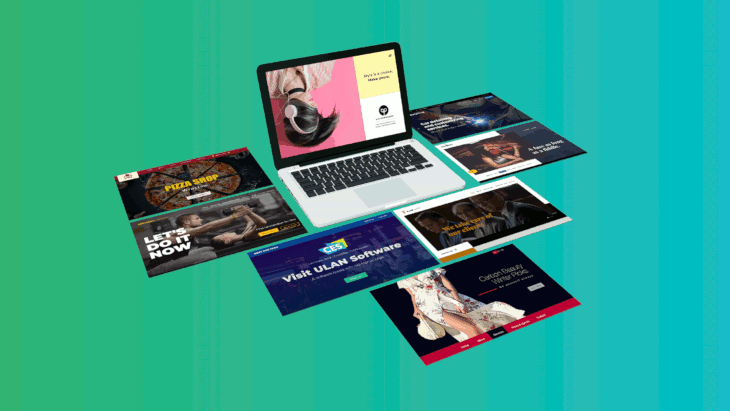 An example of professionally designed web pages based on
templates
is the BOWWE platform. All you need to do is choose one of the available templates and adapt it to your needs. You don't need to program in HTML or CSS, you will do all the work in the page creator by drag and drop elements you choose for your project.
If you don't have time to build your own website the BOWWE team will create a professional website for you from scratch. Worst case scenario is that a developer is offering you a template without adding your materials (photos, content, etc.) Basically they are downloading a template and changing some colors and elements to fit your needs. This is the lowest level of service and you shouldn't expect a very helpful relationship with these developers in the long run.
With BOWWE you can edit pages in a few minutes and you do not have to pay service costs. Plus you save a lot of time needed to replace sample texts, photos and other content related to your company.
QUESTION 4: How much will it cost in the future to add a new subpage, new product, service or news?
What will you find out?
How quickly you can add new information and content
Be aware and look for the possibility of adding information about promotions and products to your site yourself. In the case of service companies, it's a basic need to publish customer reviews and completed projects on a regular basis. You should also consider running a blog or adding news.
New content like longer entries about recent projects or participation in trade fairs, help maintain high search engine rankings and, in a case of two birds with one stone, win the trust of potential customers by making websites much more effective.
Make sure you can add/change your portfolio or a new service to your website quickly and easily. If the developer can provide you with a video or demo of how to use the CMS you should check it out. Think about what content you should regularly update on your website and ask the contractor about the cost of such future updates. They'll show you how much you will have to pay for it and whether you'll be able to quickly update it or not. If the adding a product/service is, as the contractor claims, quick and easy, it shouldn't cost as much as $30-$50.
It is much better to have an application in which you can make changes yourself, it takes less time than providing information to the contractor and checking their results, plus payment for your work time. Our experience says you should be able to edit content in just a few minutes if you've purchased the correct app. If you've already prepared photos and texts, with BOWWE adding a product, portfolio or update will take you up to 3 minutes. The good news is that all the applications normally cost less than $150 a year. Heads up. Unreliable contractors will tell you that adding a product, portfolio or other information in WordPress will take you a few minutes and you do not need a CRM. (Customer Relationship Manager).
This isn't entirely true, because in reality any product or portfolio needs to be put in it's correct place, in a specific category for example or list of projects or products that can be sorted by price.
If you publish all new information in the form of posts, it will be difficult to maintain even a minimal level of organization on the site. Your clients will have a hard time finding what they are looking for, and the lack of a transparent structure (See more about Information Architecture) will negatively impact your site's ranking in search results.
QUESTION 5: What valuable applications will be installed on my site. Are they paid? If so, what are their costs?
What will you find out?
What additional functionalities are included in the offer
What do you need applications for?
They will save you a lot of time and make it easier to manage content on your website. Thanks to applications, you'll be able to quickly make necessary changes to 5 your website and focus on running the business, and your website will always remain as active and attractive as your company.
Think about the functionalities that will be useful on your website and, above all, which ones will confirm your professionalism in the eyes of a potential client. Will it be a portfolio? News? Opinions of existing customers? Promotions?
Ask yourself what you need to update regularly on your website and choose the right applications.
The most popular functionalities of websites include:
Adding and displaying opinions/reviews,
Adding products and services,
Possibility of using discount coupons,
Updating price lists,
Adding a portfolio,
Publishing news,
Possibility of booking visits,
Creating photo galleries.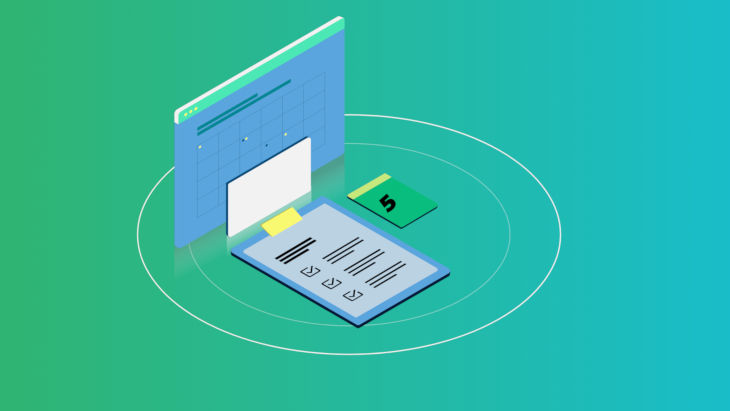 The possibility of leaving reviews about a company by customers who have already benefited from their service is particularly important. This is a very positive signal for visitors of the website and encourages the use of services by potential customers. A good place to collect real opinions issued by real people is Honaro - an online development platform for companies.
How to choose applications?
If you want to present products, you'll need the ability to filter them by categories, sort them and have a search function. If you want to show that the company is active, follow current market trends or engage multiple channels, a news section will be important.
Do you have a lot of interesting projects? Get recognition and add them regularly to your portfolio. Your website will be active, rank higher in Google, and above all you will earn the trust of potential customers. Are you planning to organize promotional campaigns to get your customers attention? Then you need a coupon app for your services. If clients arrange appointments and services, it's advantageous to run an online booking system.
All these things affect potential clients' trust in your company and the results of your website, in turn, your sales. That's why you need to be sure that you'll be able to edit them without hindering the site and its graphics.
Unreliable website developers will tell you that "everything can be done" using CMS. Although true, in practice even small changes using CMS systems can be extremely time-consuming. Adding news or a new project in the portfolio should be as fast as posting on Facebook. Choose your photos, input the title, add a short description, press "publish" and users can immediately view the content.
The best solution is to use applications that will simplify and speed up the process of introducing such changes and offer additional value for your clients. Ask what applications will be installed on your website and what their cost will be. If they are offered for free, find out if they will be fully-effective for your company's results in the free version.
Applications usually cost around $40-$80 per year, but will save you a lot of time, allow you to update the website efficiently and attract customers because there is nothing better than regularly added projects, products or promotions. The site will display much higher in Google's search results, which attracts, and gains the trust of a lot more customers who are actually interested in your offer. The applications you chose to meet your needs are an investment definitely worth considering.
QUESTION 6: Can you provide links to your previous website projects?
If the contractor's previous pages look good and operate well.
The easiest way to check a website developer's work is to review their portfolio. If they don't have a portfolio yet or don't want to show you - it's not grounds for automatic dismissal. However, make sure that their price justifies your risk and you protect yourself in the contract before signing. If you like the websites in their portfolio, ask about the details of the terms of cooperation. Make sure that the designer will design a responsive website for you, that is, a website that looks good on every device.
Check how websites from the web developer's portfolio look when you open them on mobile, tablet, laptop etc.. Over 50% of website visitors, globally, come from mobile devices. If your site looks bad on mobile, you're missing out on a lot of customers. If you're designing a website that is inherently not responsive, ask if they can make a mobile version of the site.
You have three seconds for your webpage to load before people start jumping ship and looking elsewhere. Don't take my word for it, more info
here
. Test the speed of pages in their portfolio with tools like
tools.pingdom.com
Enter the site address from the portfolio and select the nearest server location.
A well-made website should achieve a performance rating of at least 85. For comparison, also test completed pages in the Google tool,
PageSpeed Insights
. Do the websites in the portfolio inspire confidence in the companies they present? It's important that the site isn't just pretty, but more importantly gains the trust of potential customers visiting it.
It doesn't hurt to review references or opinions available on the contractor's website. Don't be afraid to ask them.
QUESTION 7: What time can I call you?
What will you find out?
How easy will it be to communicate with the contractor?
A good developer will probably need to talk with you in order to hash out the details of your project. At a minimum developers should be reachable, if needed. Speaking by phone, skype, whatever, is always easier, faster, more precise and cheaper. Be careful if the company only wishes to contact via email. It's easy to ignore your emails or put you off till' later, but phone calls demand immediate attention. You'll also have problems in the future, during the execution of the website build and during further cooperation. Remember: time is money.
Don't be afraid of remote cooperation if you have a good relationship with the web developer. Getting in touch or worse, meeting, costs money; and in the end, the customer always bears the costs. Pay attention to whether the web developer is fully answering your questions.
Your cooperation most likely won't be over once your completed website is handed over. You will need to optimize, promote and position it.
If the company does not have time for you now, it certainly won't in the future.
QUESTION 8: What is the project time frame?
What will you find out?
When should your website be delivered
If it only takes a couple days for your site to be built, then most likely a template was used to create it, and the changes to the template were minimum. You will get a page that is ill-conceived and unadjusted to your company, you just might just end up losing customers. This is especially true of new customers who visit your website for the first time as a means of verifying your company.
Designing a unique website and performing the due diligence (a thorough business analysis) usually takes at least 2 weeks. You should also take into account the time to implement the corrections you will submit before the final version.
Great websites that accurately represent companies require the participation of the business owner during the building process. If you want a great website expect a decent amount of 'back and forth' with the developer to get it done right.
Long project deadlines aren't always a bad thing so don't be overly critical. They could be a result of the website's complexity level or the developer having a lot of customers (good sign) it could push the deadline back for your project. The time to create a very high quality page for individual orders can be several months easily. So don't freak out.
QUESTION 9: Are the domain and hosting fees included in the price of the website?

Will you pay extra for the domain and hosting
Be careful that a low price isn't because the offer is lacking hosting and domain. Some companies that create websites may offer a free domain, but think carefully before getting on board with this deal.
Avoid little-known, hard-to-remember domains with extensions such as .net, .biz, info, org. Choose a site in the national domain, e.g. .us, .uk, .en or in the .com domain, because they are much easier to remember by customers.
Don't fall for this: developers often buy a domain for their clients, but they do not give their clients ownership. It making the clients dependent on the developer that has built the website, since as the business owner you never got the rights to your domain. Make sure you will have ownership of the domain.
Also, don't cheap out on hosting, the costs aren't high anyway (usually under $50 a month). As a result the site will work quickly and efficiently. It's important that your website loads in under three seconds, after three seconds you start to drastically lose visitors. As mentioned before, most people will not wait more than three seconds for your website to load.
You can't afford an unstable website: it will significantly reduce your position in search engines, which translates to fewer visitors to your site, fewer queries… and ultimately fewer customers. In addition, with more reliable developers, the site is safer, you will have backups and servers that almost never crash. Saving a few bucks a year is not worth having low-quality hosting, you gotta pay to play in this game.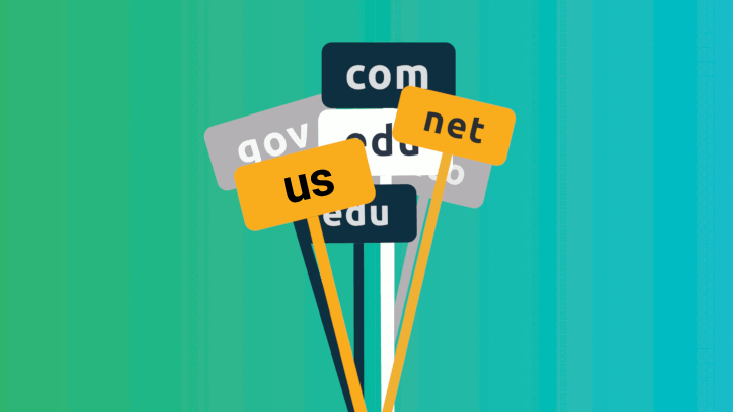 Users find it easier to remember website addresses on popular domains
QUESTION 10: What is the annual cost of operating and updating the website (backing up and updating to the latest version of the CMS)?

What is included in the price of creating the website
Before you sign on the dotted line, find out which products and services they're offering. Will you get a website built on a template, with some photos, colors and texts replaced, or more? Will you receive applications that make editing the page fast and easy, or will you have to change everything at the CMS level - which takes much more time, generate errors, spoils the look of the page and discourages you from updating your own website?
The web developer who only exchanges photos and texts may offer a very attractive price, but when converted into the time he spends for your company (time/cost), it turns out to be the highest. A better choice is a more expensive, reliable offer, which will include, very extensive template changes, publishing your provided texts on page, analysis and advice on what should be on your site, a selection of applications that suit your needs, designing graphics and optimizing the site for search engines.
Other important, often overlooked, services that should be included are system updates and backups. Manually updating the system requires some knowledge and time and costs about $60 every time you need to update. Do not believe anyone who tells you that no updates are needed - they protect you from hacker attacks, or at least significantly limit them. Inadvertently you can pay by losing your data or sending spam from your website without knowing. As a result, you can lose your position in the search results and you may even be fined.
Limiting the costs of running a business is important, but always save strategically. Remember that a website is a place where customers have first contact with your company and develop their opinion about the products and services that you offer.
A website is an investment that will pay off very quickly, if you choose a good web developer- the received quality is remembered for much longer than the price.
Have you found anything look out for when buying a website?
Share this knowledge with us and help out other entrepreneurs.
Do you need a professional website?
You got two possibilities:
1. Contact us! Write to hello@bowwe.com. We will contact you, listen to you and suggest how to achieve your goals. We will choose the best solution for your company.
2. Create a free BOWWE account and create a beautiful website yourself - from scratch or based on templates. If you need help, arrange a demo and we will always help you!