Secrets Of High Converting Landing Page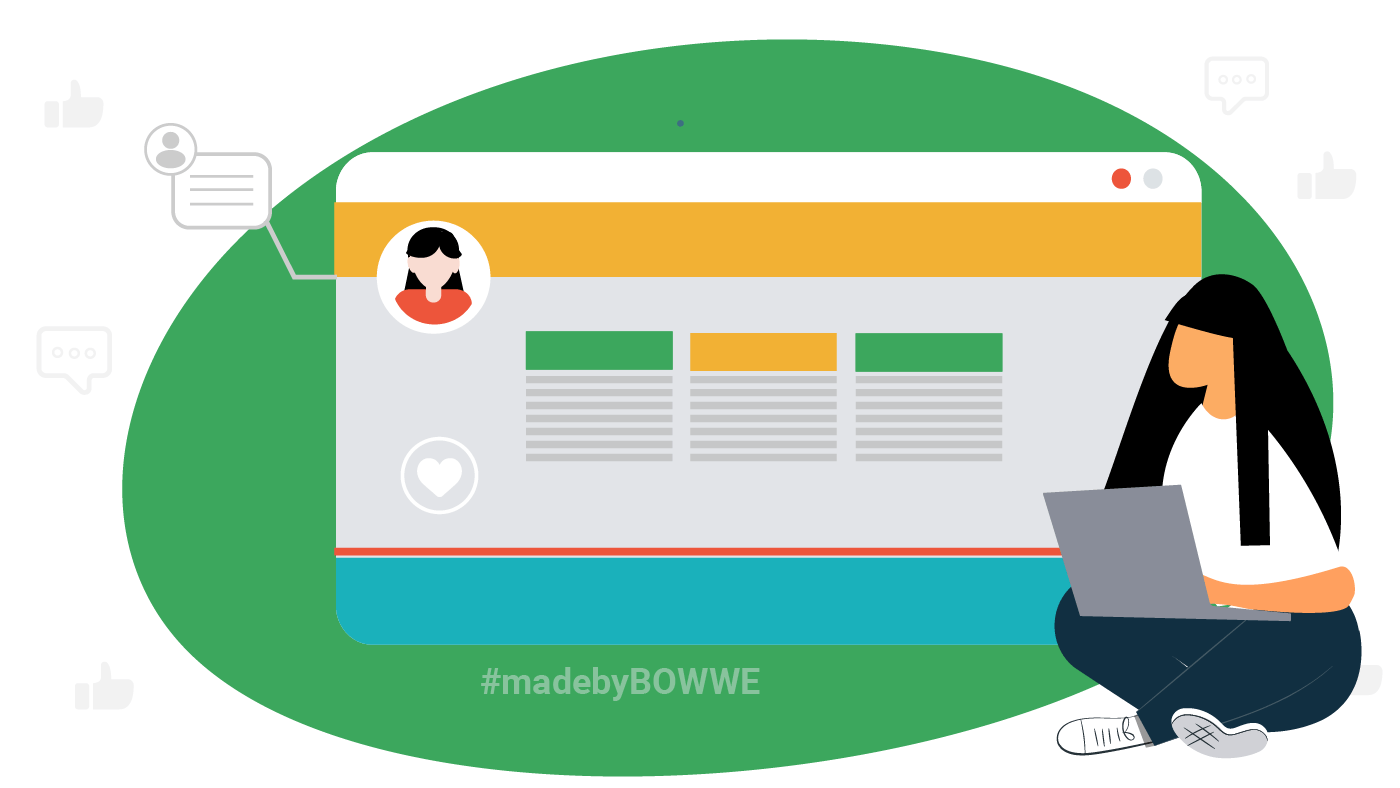 How to make customers take advantage of the offer? Is a company website a good tool to convince them? It's not always like that. Too much information can distract you. A well-structured landing page solves this problem and significantly increases efficiency in acquiring customers.
What is a landing page?
A landing page is a website dedicated to a specific target group, which is to mobilize the user to perform a specific action (e.g. purchase, booking a visit, leaving contact details). The name comes from the fact that it is the first page where the user "lands" (i.e. hits) as a result of marketing activities - usually after clicking on the ad link in the search engine or social media or sent in mailing.
Usually, the landing page takes the form of the so-called one page or single page (site without additional tabs) and consists of sections and calls to action (CTA) that convince the visitor to perform a specific action.
Two types of landing pages
Landing pages can pursue different goals, but there are two basic categories - each with their functions.
Click-Through landing page
Lead Generation landing page
Click-Through landing page
The purpose of such a website is to go to another page, which is usually much more extensive, e.g. a landing page presents only part of the offer and its advantages, and refers to a page that contains accurate information about the products or services offered, their prices, availability. Often, the user may purchase on the page that was referred to.
Lead Generation Landing page
The purpose of such a website is to collect user data - his name, phone number or email address. On such a landing page there may be an incentive to leave contact to present the offer, but user data can be collected more subtly. Companies offer a discount for subscribing to the newsletter or provide free useful materials (e-books, reports, infographics) to people who will provide their e-mail address in return.
When and why use a landing page?
Not every landing page is a sales page, i.e. one on which you can directly make a purchase. Many pages of this type are par of the sales funnel and the task of such pages is for the largest number of users to reach the next stage of the sales process. When the landing page collects the data of visitors, with whom it then communicates - this increases their interest in services and the level of trust. And then, the chance that these people will make a purchase increases. How to build an effective sales funnel? You'll find the answer in this article!!
In advertising campaigns, the use of landing pages brings much better results than websites with many functions and addressed to various groups of recipients. It is important to focus the message on one thing that we want to convince a person visiting such a landing page. All information should be easily accessible, clearly visible, logically arranged, and performing the action as simple as possible. It is mainly due to this simplicity of information and focus on one goal and addressing one group of recipients that landing pages are usually much more effective than websites, of course, more effective only in achieving this one goal.
Landing page for small business
Many business owners are unaware of what a landing page is, and if they hear about it, they think of it as unnecessary. They present the offer on their website and for them, it's enough. However, the company's website is targeted at a wide audience and contains a lot of information - about services, the company, news, prices, how to make a purchase, guarantees and much more. The landing page, on the other hand, is to achieve only one goal. What goal, exactly? It depends on the particular business. This can be, for example, making reservations, purchasing, subscribing to the newsletter or providing your phone number.
Examples of goals that landing pages can achieve for small businesses:
Arranging a visit to the hair or beauty salon
Hotel accommodation booking
Enrolling for the first dance or foreign language lesson
Provide the telephone number to the real estate or insurance agent
Download the product catalog, e.g. gate, door or window catalog
Subscribing to the newsletter
Take advantage of a promotion or a unique offer
Even checking interest, demand for a product or service that we do not yet have in our offer but we are thinking about adding them to it

General goals that can be achieved by landing pages of companies from various industries:
Providing an email to download a discount coupon for services
Submit a request for an offer
Filling out the contact form to take advantage of the special offer
Familiarization with the offered products
Booking a visit, table, etc
Making a purchase
Presentation and testing of the offer
Ready to create your website?
Use the most convenient website builder, trusted by thousands of designers and create websites that will provide you with customers!
Why do you need a landing page if you already have a website?
The landing page will not replace your website. It can, however, be a great addition and help you more effectively promote your offers, increase the number of subscribers to the newsletter, visits to your website or the number of inquiries received - depending on what the purpose of your landing page will be. Your company website can be directed to many groups of people. For example, as a gate manufacturer, you can address content on your website to individual clients (owners of single-family houses), owners of companies and industrial plants, developers, architects, sales agents, as well as fitters and service technicians.
The landing page will help such a company address the offer only to a selected group - e.g. to individual customers searching on Google for phrases related to garage doors. The landing page will be a good tool for you, especially if you address your offer to a wide audience and you want to reach with a promotion or product only to a specific audience.
What should you remember before creating a landing page?
Landing pages are important elements of online marketing campaigns. Usually, users find them after clicking on an advertisement (e.g. Google Ads or Facebook Ads) or from mailing campaigns and should be consistent with them. If a user clicks on an advertisement to download a free e-book and is unable to perform this action, the landing page will not fulfill its role. Similarly, if you click on an advertisement to get to know certain services and other types of services are presented on the landing page - the user will feel disappointed and quickly leave such a website. So the landing page must be consistent with the campaigns you create. The landing page can also be promoted in social media, in the footer of the email, in the newsletter, in every post published on the blog. However, it is necessary to consider whether the people to whom we target the offer are the same target group with whom we correspond or to whom we direct other marketing activities.
Elements of an effective landing page
What elements will make up the landing page depends on the goal it accomplishes and the offer it deals with. However, there are several elements that increase the efficiency of landing pages. Before you start working on your landing page, follow the list below and think about which of them should be included in your project.
Logo
The placement of the logo on the landing page seems obvious. However, have you ever wondered why this is so important? First of all, the recipient who "lands" on the site will be sure that he is in the right place - on a trusted site, a trusted company. Secondly, the logo is an image element and if you have many landing pages it will simply build your company recognition.
On the other hand, there are a lot of landing pages with the logo of an imaginary company or even without it. This is dictated by various reasons, e.g.
A landing page is part of the mailing campaign and although the company may have everything needed to send it, they may still be afraid that some of the people will think that they are sending SPAM.
A company may be thinking about building a new product, which is often associated with a very large investment and the risk that the product is unsuccessful, then it is a good idea to create a landing page for a non-existent brand, with a logo designed only for this campaign, and the landing page is used then to bring the target group to check their interest in this product.
The landing page is an element of a lead generation campaign carried out by one company for another company - then very often the company providing such a service does not place a logo at all or puts a false logo to limit its risks.
An eye-catching headline
This element of the landing page will first draw the attention of the Internet user and the final result of the campaign depends on it very much, hence it must attract attention and trigger a feeling of a strong need to read the entire page. In the header, you should inform about the broadly understood benefits that the customer will get by using your offer, e.g. Durable leather bag 30% cheaper for you!
You should know the needs of your target group to which this landing page is addressed, hence you should easily come up with a very good headline, and you will certainly know what is the most attractive value for this group, so you will know around what to build an attractive headline.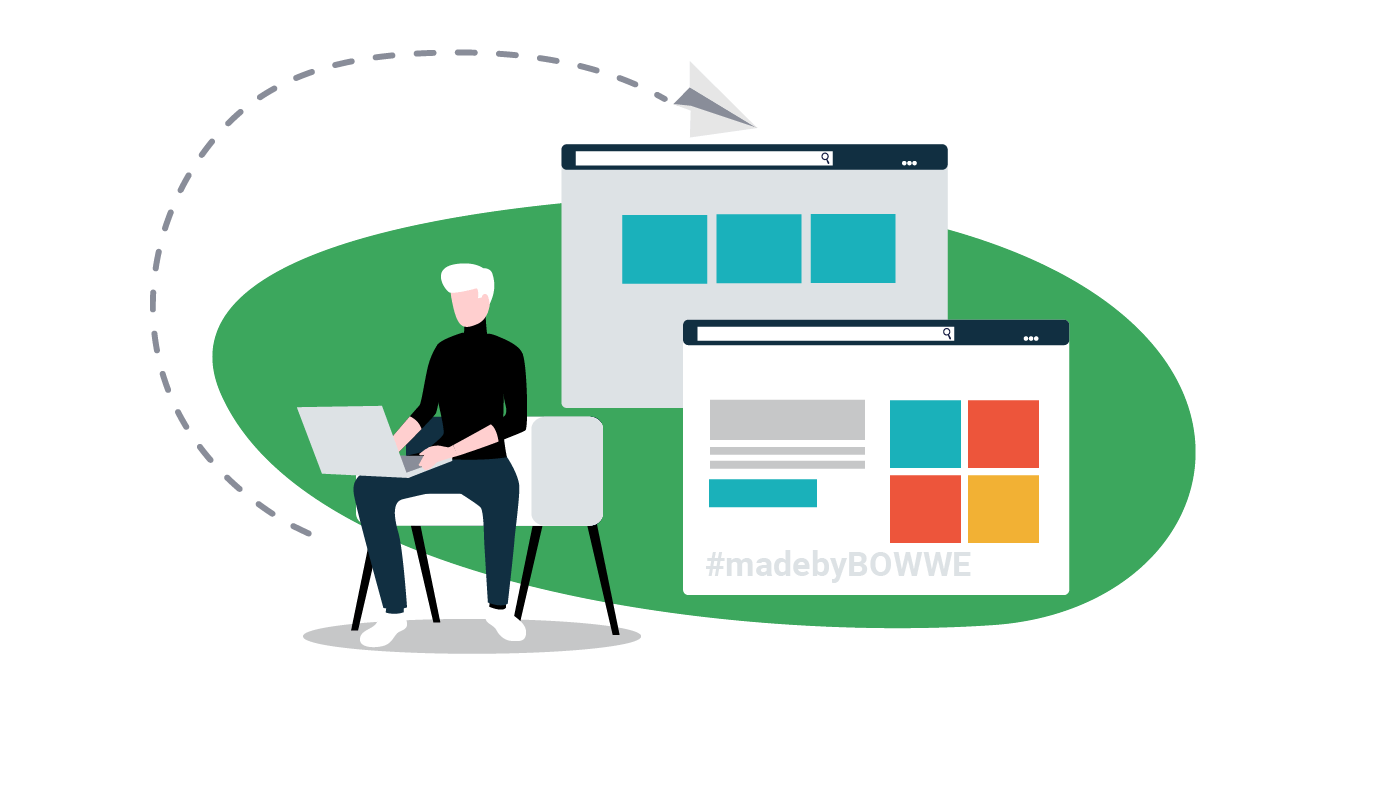 The most important benefits
Now it's time to convince the recipient with the help of the most important benefits. Benefits are not the same as features! The benefit should be something that somehow solves your consumer's problem. Let's take the example of Canva. The main page reads "Canva allows anyone to become a designer." If someone is looking for a tool for a person who is not a professional graphic designer - the benefit of using Canva was presented to him immediately after "landing" on the site.
The most important values
Another informative element is to list in the form of short sentences the most important values ​​that the product/service will provide. These elements are to distinguish the offer from the competition. Internet users do not read, but scan information found on the Internet, so it is important to skillfully and economically manage space with the amount of content. You can read more in the article: Selling content, or how to create an effective text for a landing page.
Advantages of the offer
The fact that the customer has found a landing page is not synonymous with the fact that he is determined to use your offer. It is therefore important to present him a product or service in such a way as to convince him that this is what he needs, and buying in your company is the best option. Highlighting the benefits the user will achieve, refer to their desires that your product or service will satisfy. Warning! You don't have to have the best offer right away, both in terms of quality and price, and in terms of design, etc. ... it definitely increases efficiency significantly, but there are also arguments such as ease of purchase, the need for a customer to solve a problem, ... so since the client has already found your offer, make him see it as attractive enough and trust her, and then the results will come.
A coherent message
The landing page must refer/be consistent with the place from which the potential customer came to it (for example, when he clicked on the banner that moved him to your landing page, the banner and landing page should be consistent and visually and in terms of content).
After going to the landing page, the internet user should see exactly what he expected and suggested by the banner he clicked on. Otherwise, it will quickly leave our landing page, and we will remain with a huge bounce rate and ineffective landing page, thus losing time and / or money.
Effective CTA
Make sure you add a call to action that encourages users to take the specific action you care about. Remember to place them high in the page layout.
The key to achieving the goal on the landing page is a call to action (CTA) - a button that encourages the recipient to click and leads him to perform the action we want. First of all, it must be expressive, appropriate size and contain a clearly defined message.
If thanks to the above elements, we can convince the customer to take advantage of our offer, we must direct him to the appropriate path, at the end of which he will achieve the goal. Here again, we have to give the customer everything on the tray, so the buttons directing him must be visible and placed in a place that the user will not miss. The button should stand out in color. It should contrast strongly with the surrounding elements, but it also has to match the design of the page. It should contain a short and legible message informing about what it is used for, e.g. 'Buy now', 'Book', 'Order a test drive' etc.
High-quality photos
Buyers are shopping by sight at first. If your landing page contains blurry, low resolution or quality, or unattractive photos, your customers will opt out of buying the items you present. Try to create an interesting arrangement. By selling, for example, handbags, attractively show them, you can present items sold in the presence of a newspaper, book or specific phone model. In this way, the consumer will be able to imagine the actual size of the bag. The customer must also be able to enlarge the photo and view the item from different perspectives. Show the front, back, side and inside of the bag - do not sell a "pig in a poke", it is rarely effective.
Photos and graphics
A customer buying over the internet makes a decision based on visual stimuli. If the page on which the campaign is targeted will contain only text or low-quality photographs and graphics, they will discourage the customer from further actions (he will lose confidence) and there is a risk that he will give up the purchase. It is, therefore, necessary to ensure that the materials placed are not only of high quality but also professionally made. The frame presented in the picture must be well thought out and should inspire confidence. Graphics should present all the advantages of the product and show its greatest plus sides.
Readily understood descriptions and texts
Remember that the landing page is to encourage the client to a specific action (conversion), e.g. purchase of a service or product. Provide information that is necessary to make a purchasing decision - the customer can not have doubts and you can not force him to guess, everything should be "black and white", then you will gain his trust and you will be able to count on high conversions. Product description - its features, functionalities, material from which it was made, method of use, duration of the warranty, delivery cost, etc. Do not put wording that could confuse the potential customer or introduce some ambiguities. Also, provide encouragement to ask questions if needed.
Body text
Another important element on the landing page is the text. Many website owners feel that the description is unnecessary and the user, if they want to know something, will call or write an email to it. If you want to encourage the user to buy, be sure to describe the product or service offered. However, don't post a long essay that will discourage users from reading. Insert short, themed paragraphs, bold the most important information in them, use formatting, headers, bullets, and other treatments. A very good move is to place a photo or video next to such a paragraph presenting the described service or a given product feature. In the text, try to answer the most frequently asked questions of the client, place information to whom our offer is directed and what a given group of recipients will gain by making a transaction.
Emphasize the benefits of the product or service at every step and pay attention to the benefits that the user will get when buying the product. Point out to the landing page how the services or products you sell stand out on the market.
Visible contact details
Don't forget to put your contact details in a prominent place on the landing page. The customer must know what number to dial to reach your office or what email he should enter in the recipient's field in his electronic mailbox and most importantly - the customer must know from whom he buys (frauds are commonplace on the Internet, so do not be surprised by prudent customers). It also shows what the entire purchasing process looks like and how much the customer will have to wait for the order to be delivered.
Address data
Despite your efforts to ensure that the landing page contains comprehensive information about the offer, there will always be a customer who does not find all the information that is important for him.
In this situation, the potential customer will most likely want to contact you and ask additional questions. Don't force him to leave the landing page and go to the contact page or look for the phone number or email address all over the page. If the user leaves the landing page, there is a risk that they will not come back to him, and therefore probably all the work and costs involved in downloading it will be wasted. For this reason, the phone number and email address must be prominently displayed on the subpage selected for targeting. If you operate only locally, it will be equally important to provide the address of your business, and if the access can cause problems, accurately describe it with the addition of a map. Also remember to provide working hours, because you do not want the client to come to your company after it closes.
References / Recommendations / Opinions - trust
Commands and Opinions
Recommendations. These magical sentences, which make it easier for us to make decisions, on the Internet are the same as friends' recommendations in the real world - they are the basis for building trust in your company and its offer. We live in an "information technology society" and with the very visible trend of moving a large part of our lives to the virtual world, to online, they will only gain in importance, and it is already huge today. Already today, opinions are one of the most important elements that should be found on every website and landing page of a micro, small or medium company.
According to statistics,97% of potential customers visiting your website leave it and search further.At most 3% of them decide to use your offer. The most important reason for this situation is the lack of trust and it particularly affects companies in the SME sector, as they are mostly unknown. Trust is the basic feature that builds sales in your company! According to surveys, 91% of customers buy products and services from companies they trust!
Placement of satisfied customer statements reduces anxiety and helps answer the question: "Is it worth it?". Of course, you can have doubts about how true the opinions are. However, there is a way to dispel them by using reviews taken from honaro, i.e. a place where only verified customers can leave them, to use them simply register on honaro.com, add your company and then use the system review verification. Simply ask customers to leave reviews by giving them a special code to authorize them or use other options to verify whether someone is a customer or not. Last but not least, add their Feedback app to your landing page, and they will appear automatically on your landing page.
Customer testimonials
In the case of companies directing their offer to a business client, the presentation of references from existing clients may also work, you can do it in several ways:
In the form of a reference list - that is, listing all or most companies that have already benefited from your offer. It's best to sign this section in the style of "Reference List". If it is possible, it is worth briefly describing what project you have implemented for each of your clients, and in the case of permanent cooperation also indicate it, for example by writing "permanent cooperation for 7 years"
Posting scans of references received in writing on the site. It is best to place them in a section reminiscent of typical sections with opinions, choose from the reference a quote that reflects the best cooperation with a given company and rewrite it and above it, e.g. Place a photo of the entire reference, company logo or photo of the reference author
In the form of videos with references - this is a great form that builds trust in your company because the video content is very pleasant to "consume" and you can also post these videos on YouTube and from there also new customers can come to your company after watching such video.
Customer List
Adding your clients' logos to the landing page will emphasize your credibility - this section on the landing page will work very similarly to the reference list (described above). It can be visually designed in a very attractive way and thus very effectively attract the attention of visitors to your website and they certainly will be made in the memory.
Putting this section will be particularly effective if your customers are recognizable, especially when they are known in the industry -it would be a sin not to do! If you don't have known clients, don't worry, the mechanism will still work.
If you address your offer mainly to companies, be sure to also list your partners, especially if they are large and well-known brands - this is also an important factor for many buyers. If a large company has trusted you, then you must have carefully analyzed similar offers from your competition.
To sum up, if many customers have trusted you, it means that your offer was the best in various respects for them, so it is highly likely that other companies will also be satisfied with the cooperation with your company.
Expert opinion
This is another form of recommendation that you can suggest on the landing page. If one of your clients is an industry expert, you may want to ask him a few words about your company. Adding such an opinion to a landing page can simply increase the company's authenticity rate. If a well-known person in the industry has agreed to sign your company under your name, you are certainly not a bad offer.
Putting recommendations on the landing page allows you to increase your company's credibility. A short presentation of opinions, presentation of specific projects or awards won confirm the company's competence, which will translate into greater confidence of recipients and will facilitate the decision to use the offer.

Each landing page presenting the offer should be equipped with the above elements. Remember that the most important of them - headline, values ​​, and call to action button - should be in the area accessible without scrolling the page. Below this area may be additional information, which will reach the most interested visitors. The result will be a well-structured, effective landing page.
Of course, you don't have to include all of the elements we mention (the landing page would be too extensive and could distract attention from the conversion you expect) - hence choose those elements that are important for your clients so that they can perform the action you expect without any doubt - they could convert.
Price
The price of the product must be displayed prominently. There is nothing worse than looking for information on how much something costs, according to statistics over 70% of customers expect that the website of the company or the offer presenting prices should be given. For services that are sold in packages, this is another opportunity to showcase the benefits of the offer to your customers.
Price comparison
Internet users compare currently available offers before making a purchase decision. Showing a comparison table on the landing page, e.g. of functions included in the context of your competition, can simply save them time. It is also a simple way to show your uniqueness and stand out from the competition.
Counter
The impulse to buy is also the numbers that support your offer. It can be a counter showing how many people have made a purchase or information about how many products are still available. If you offer something on a specific date, the counter indicating the time remaining to the end of the offer will be great. Nobody wants to miss a great opportunity, and when the clock is ticking and other users are buying ending products or services, many customers will also buy under the pressure of time not to be left empty-handed or doomed to a worse offer.
In the case of time-limited offers, it is worth considering building the entire landing page layout in such a way that it creates a rush feeling for the client who encounters it. It may seem like an undesirable impression to you, but it often happens that just such landing pages achieve sensational results. Using the words "Teraz", "Sign up today", "Limited time offer", "Last items", "Buy Now" can contribute to achieving great results.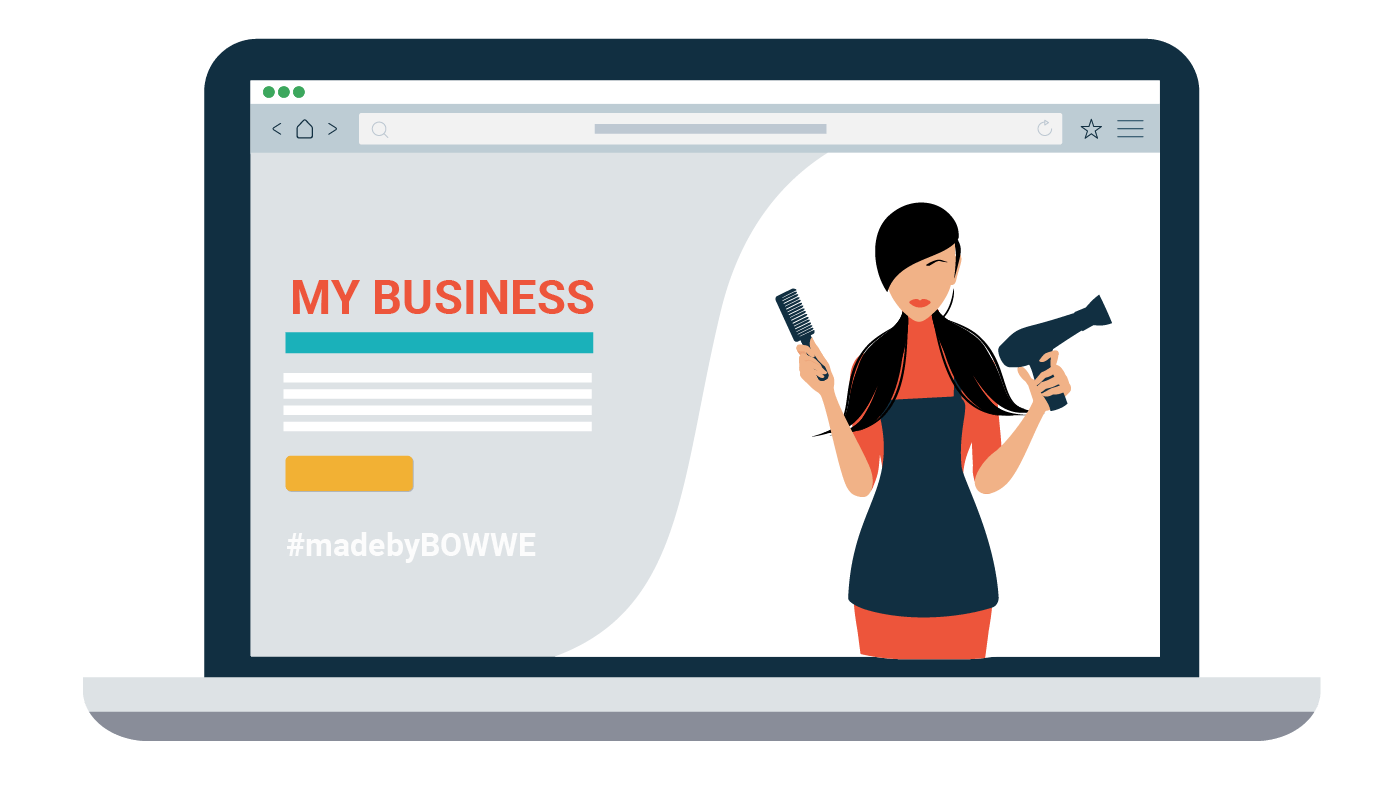 Team
Adding photos of the leaders behind the company, and sometimes the team on the landing page will allow C and show the company from a more human side and will confirm that it is not created by robots, but real people. The more natural the photos, the better. You can also add job descriptions or information to contact individual team members.
Bragging about leaders or teams is especially important in the case of service companies because you know what the customer is buying is the result of the work of these people and their satisfaction with the purchase depends on them.
Video
In some situations, it may be worth using video materials, which are often characterized by higher authenticity and the ability to present more precisely some elements of the offer concerning alternative methods. Which will often raise additional trust in your business and result in better conversions.
A video also allows you to reflect on the atmosphere of work or show how to perform the service.
The most popular video materials on landing pages:
company presentation, e.g. video presenting the headquarters
showing how you do the service
presentation of leaders and team
product presentation, e.g. in the form of a product review
presentation of the effects of the service
The video does not always have to be made with the help of professional equipment and team. In most cases, a mobile phone is enough - when deciding whether to use the help of professionals, first of all, think about: the effect you want to create, the budget and the expected return on investment.
Contact form / contact information
Any element that allows you to receive any feedback from the customer should be considered gold.
Usually one of the last steps before converting is to complete the form. Unfortunately, on many pages, they are poorly constructed, so they become a place where many users decided to buy so far, being the most important moment for you, give up filling it! Why is it like that?

When constructing the contact form, consider the following aspects:
the form should be as short as possible and require as little data as possible from the client - do not ask for e-mail, telephone and address, and you will always be contacted by an interested customer by phone,
it is also inadvisable to force the user to register and set up an account because this can discourage and you may lose the customer. After all, the customer will provide you with an email address and give the necessary consent. Yes, it is good if the customer will be in the system and will come back to him, but you also need to have the right resources to encourage him, and this is a really big challenge,
it is necessary to ensure that the fields of the form are clearly understood and possibly legibly described,
validation (checking the correctness of the given data, e.g. Whether the value entered in the Email field is a valid email address, whether the customer has entered the correct phone number or e.g. "1234") should work in real-time,
if the customer requires consent to data processing, it should be indicated,
the form submission button should be immediately visible,
the entire form should usually stand out from the background of the page,
and the content of the form should indicate why it is completed.
Chat
Placing the possibility of direct contact via chat will not only help in a relatively short time to dispel doubts of the recipient but also show him that you are always available to him and help him in making shopping decisions. Chat also shows customers that you are responding to their feedback and feedback. Of course, on the other side of such a chat, there must be a person available who will answer potential customer's questions if necessary. If you are unable to provide this, you can opt-out of the chat.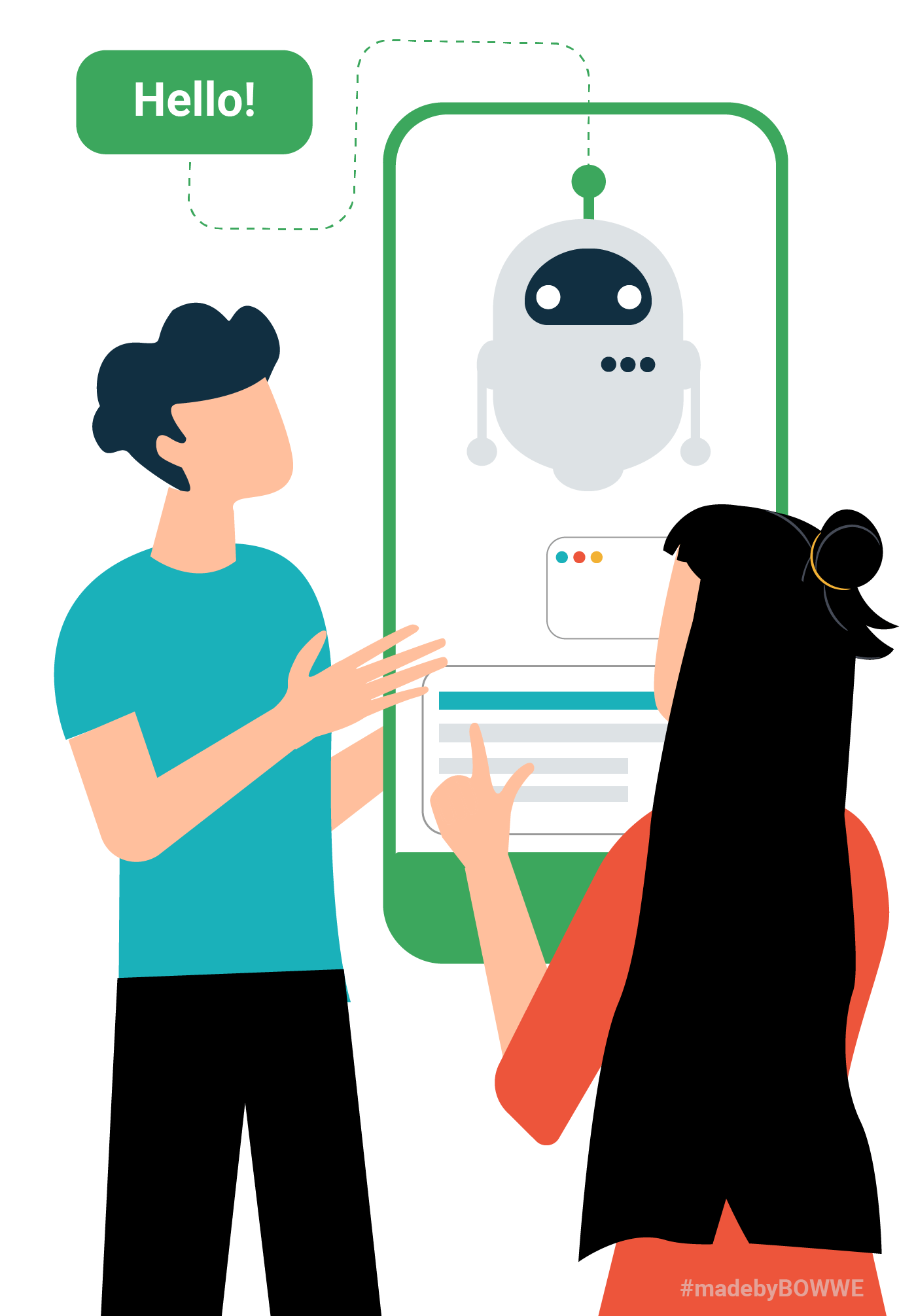 Layout
Headline
First of all, landing pages must be effective and encourage visitors to perform the intended action on your website. Of course, it is worth making the landing page visually refer to your home page, but remember that your home page can perform a slightly different task than the landing page. Therefore, it is acceptable to change the layout to one that guarantees the highest possible number of conversions - users who perform the desired action.
It also happens that intentionally the landing page has a different graphic design than the website, it can be due to many reasons, but the most important thing is that it should be a deliberate and well-thought-out decision. This situation often occurs in the case of lead generation campaigns carried out by third parties, when we are not convinced that the currently used graphics are of high quality, we can test alternative graphics, or when we want to sell the same products, but under another brand, e.g. Cheaper.
Use of empty spaces
Have you ever bought products in a very busy marketplace trying to find the best offer for yourself? You probably agree that shopping in such conditions is not the easiest and it's hard to make a purchase decision in them. The same situation can happen on landing pages that are overloaded with information or on which information "blend" with each other. The problem will help you solve the use of empty spaces. white spaces, use appropriate distances between elements, highlight the most important information on your landing page.
Of course, white spaces do not have to be white, hence the translation of empty spaces is much better - it's just about areas on the landing page that do not contain any elements except the background - they do not contain content.
Ready to create your website?
Use the most convenient website builder, trusted by thousands of designers and create websites that will provide you with customers!
Price lists and the use of the lure effect
tA very good solution is to use price lists on the landing page - thanks to the customers can quickly and easily familiarize yourself with the entire offer of your company, compare different variants of services or products and gain a sense of security (because the price is black and white). If you only have such a possibility, use price lists or at least consider carefully the possibility and meaningfulness of their application, because in the vast majority of cases they have a very positive impact on the conversion of landing pages.
An interesting solution is also the use of so-called the lure effect, you use it to attract buyers to the offer who you are most interested in (because, for example, you know that this offer is the best for your customers and it is after purchasing it that they will be most satisfied). This effect of "attracting" customers to this preferred option can be achieved using a bit of psychology, precisely through the use of decoys.
To this end, e.g. if you have three different offer plans for your service in the price list that buyers can use with the help of decoy effect, you can price one of the offers in a very contrasting way, thanks to which the other two offers will seem a much more reasonable option for your customers To better illustrate the operation, let's use the example of a gym.
Imagine presenting three options in the price list:
payment for 3 months in the amount of PLN 150
payment for 1 month of 73 PLN
payment for 1 year in the amount of 720 PLN
The third option presents such a far-off value, even shocking against the other, that the other two options in advance will seem much more justified for customers.
How to create a landing page in 6 steps?
Work on the landing page should take place in the following stages, we do not recommend skipping any of them:
Do research
Plan sections
Create a mockup
Write the texts
Create a graphic design
Launch landing page
Remember that after completing your landing page, you should watch it (check what results it brings, how its visitors behave on it) and optimize it from time to time to achieve even better results. If you have done your job well, then ideas for possible patches worth testing will appear while working on the first version of Landing Page, and installing Google Analytics, Hotjar, etc. ... will certainly provide you with even more.
If you use the right tool, it should take you very little time, it usually takes you up to several minutes to make such changes at BOWWE.com.
How to make a landing page?
At BOWWE, you can easily and quickly create a landing by dragging individual elements into your project. You can build a landing page based on an existing template or create a project from scratch. Create an account or contact by writing to hello@bowwe.com or call at tel. +48 5 3007 3007 - and craft a professional and effective landing page for you.