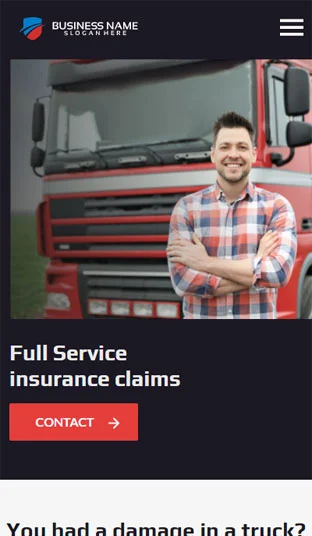 Damage Removal
PURPOSE:
Insurance and transport industry. Enterprises dealing with comprehensive loss adjustment, repair, replacement car or towing.

TEMPLATE DESCRIPTION:
Template dedicated to transport companies and insurance companies for the transport segment. Unexpected accidents on the road are emergency situations that require a quick and decisive response. Therefore, when operating in this sector, you must have a professional website that will immediately inspire customers' trust, showing that you will solve their problems quickly and effectively. You will prove by presenting a wide range of services that you offer and experience in numbers and - you will convince the client why he should choose your company. Present the fleet you have. Have you collaborated with other companies or have positive feedback from previous customers? Show them off in the section "They cooperated with us / They recommend us!" Do you have insurance packages? Take advantage of their great visualization and offer them to your clients. The clearly visible contact details at the top of the page will facilitate quick contact - not only in a crisis situation.