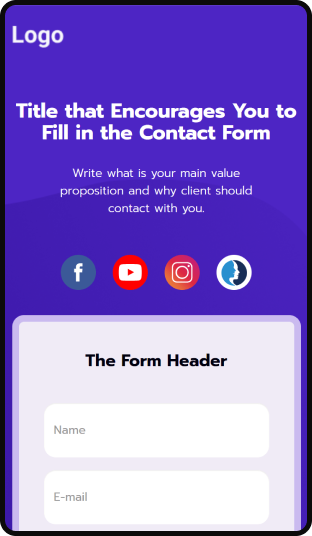 Lead Generation Template
PURPOSE:
Startups, Lead generation companies, consulting, marketing and advertising agencies, software houses, sales agents

TEMPLATE DESCRIPTION:
A large increase in the number of acquired customers is the key to rapid business development. For this purpose, we have created a landing page that is a lead generator. It is a simple contact form, extremely fast and intuitive for visitors to your website. Thanks to it, you will increase the number of contacts from which you will acquire customers. The lead generator will also allow you to separate high-quality leads - which you care about the most - from those less important from the point of view of your business. This is a huge time saving that will allow you to focus on handling the most profitable orders and increasing your profits.