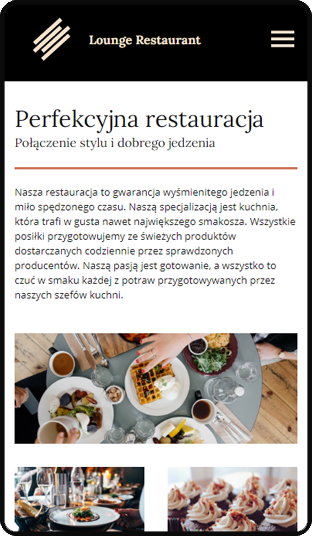 Longue Restaurant - Landing page
PURPOSE:
Restaurants, cocktail bars.

TEMPLATE DESCRIPTION:
Do you run a restaurant with a modern kitchen? So the Lounge Restaurant template is made for you! The minimalist colors will emphasize your professionalism and high quality of served meals. Thanks to beautiful photos, your customers will want to try the dishes offered by your restaurant. The "Menu" subpage will allow interested parties to view your offer, and thanks to the booking form, everyone will quickly book a table in your restaurant. Thanks to the "Opinions", satisfied customers will be able to share a positive review of your restaurant, thanks to which they will bring more people to your restaurant.