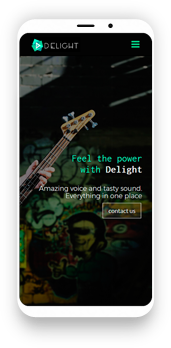 Music Soundscape
PURPOSE:
Music industry: music bands, music clubs, vocalists, singers, wedding bands, instrumentalists.

TEMPLATE DESCRIPTION:
Make people talk about your music band! A website designed base on this theme will cause more people to discover your songs and become your fans. Present music clips and playlists of songs in the player synchronized with Spotify for example, show how your band was formed, introduce its members and show that music is your real passion! A large photo gallery is the perfect place to display photos taken during the tour and the recording sessions of your band. Be prepared for more inquiries and more concerts!