16 important purposes for which you will definitely need and use your website!
By Karol Andruszków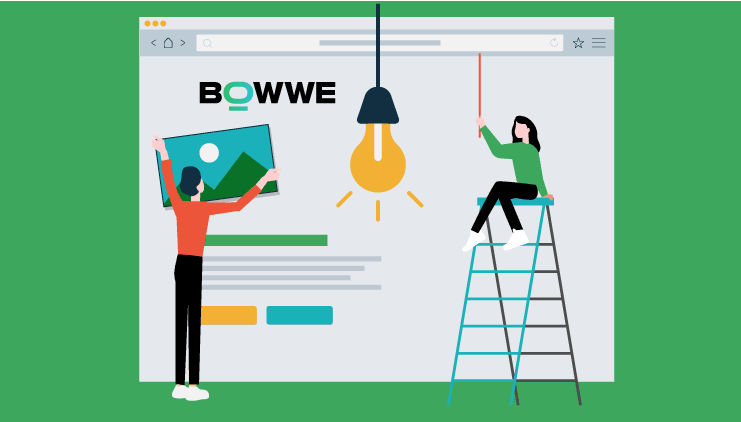 Gone are the days when the sole purpose of having a website was to get online. Technology today allows much more. Through the website, you can generate leads, present a portfolio, collect customer data, sell... Nowadays, websites can simultaneously achieve many goals, important from both entrepreneurs and freelancers' point of view. So if you want your website to help you earn, you need to set clear and specific goals.
How to do it? What could these goals be? Get inspired by our list of 16 benefits you can achieve from an efficient website!
Why do you need to know the goals you set for your website?
If you are paying for a website or taking the time to do it yourself (for example, in a non-coded website builder), you cannot do it without purpose. You don't want to waste your resources after all!
Each business venture (but not only that!) Should have a clearly defined goal. Why? Setting clear goals will help you direct your decisions and actions in a way that will help you achieve that goal. What does it mean? When you know what you want to achieve, you subordinate your choices and actions to this goal - it helps you make better decisions, be more effective and faster.
And when you set an overarching goal, you can set individual stages that - step by step - will bring you closer to achieving it. This way, you will create an action plan. And as you probably know, planned business activities are always better than chaotic, unorganized decision making.
What MUST you do before setting a goal to get it right?
Our advice? First up - read this article to the end. Later, think about your website's purpose to suit your website's goal to your business model. The purpose of a website belonging to a freelance graphic designer will be different than that of a website belonging to a training company.
KEY in the perfect goal setting of the website are two more steps:
Analysis of who is (or will be) the recipients of your website
Analysis of the current situation - yours or your business
Why are these two steps so necessary? If you do them incorrectly, or worse, don't do them at all, you can set your main goal incorrectly. Then your website will simply be ineffective. It will not respond to the needs of your customers. It won't help you develop your career or business. It won't make you money.
Your business goals and the goals of your website. How are they different?
Once you have done these analyses correctly, you will know what stage your business is and what direction you want to develop it. There is a difference between the goals you set for yourself (or your business) and the website. Although they are closely related, they do not always mean the same thing. Example? Let's use the example of a freelance graphic designer again if you were working as a graphic designer. For example, your goal may be to develop your skills, complete interesting orders, and ensure a constant amount of them, so that you do not have to worry about a continuous inflow of finance. In achieving these goals, the website - portfolio website will help you. However, the website's direct purpose will be to demonstrate your skills to potential clients - to gain their trust and encourage them to contact you. Achieving the website's goals will translate into achieving personal goals - it will provide you with a constant number of orders and regular income. You can probably already see the differences between your goals and your website's goals and the relationship between them.
The same is true for corporate websites. Now let's take the example of a restaurant owner. Its goal may be, for example, to develop the company by offering the highest quality service to its customers. How will his website relate to this? In this case, a great solution will be to place on it, among others: a seat reservation form and an application for ordering food online. Such a website will aim to collect table reservations and sell orders, which - thanks to its convenience - will translate into a higher level of customer service. Thus, the website also meets the restaurant owner's direct goal and brings him additional profits!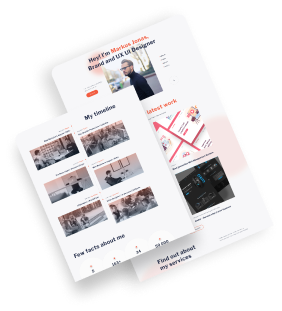 Ready to grow your business?
Use BOWWE to create your website, attract customers and let your business grow the way you expect.
16 goals that you will achieve with the help of the website
Now that we have discussed the differences between your business goals and the goals of your website, let's take a closer look at what you can achieve with a professional, well-functioning website:
1. Inspiring confidence in you and your business
List this goal first because - whether you are an entrepreneur or a freelancer - this is by far the most crucial goal your website should pursue!
Trust is the key to selling - not only online. Just as you put on the right outfit for a meeting with a client, because you care about the right image and arousing his trust (would the client want to work with you if you met him in a dirty, torn sweater and holes in sneakers?), So does your website talk about you or your business professionally - that is, so that the client can trust you.
By inspiring trust, you create the belief in customers that they have chosen the right person or company to meet their needs or solve problems. If you provide them with the value they are looking for (it could be a service, product, order, or many others), the likelihood that they will recommend you to others or become your loyal customers increases significantly. Why? Because people like to go back to places where they feel good and recommend them to their friends. It's our natural behavior! Use them to your advantage.
2. Effective use of orders
Recommendations have been functioning in trade and business for hundreds of years, and to this day, among some entrepreneurs and freelancers, they are the only source from which they acquire clients. Are you also part of this group? You must know that online referrals no longer guarantee sales and profits! Why? All potential customers who hear about you or your business on their friends' recommendation will want to verify you on the Internet anyway. Moreover, they will already have certain expectations for you - built by your friends' opinions recommending you. What do you think will happen when you disappoint these expectations with a low-quality website that presents you in an unprofessional manner? Will you inspire their trust if - even worse - they see you don't have a website? Will they want to use your services then?
The statistics clearly show: 91% of customers do not buy online from companies they do not trust! [Source: Edelman Trust Barometer]. Therefore, the more you should make sure that your website inspires visitors' trust. It is best to take care of it at first sight. Why is it so important? People very often "buy with their eyes." What is visually attractive automatically inspires our greater trust and is more appreciated. So take care of the graphic design on your website because it can significantly affect your results.
3. Presentation of your portfolio
This point should be of interest not only to freelancers. Why? Because you don't have to be a freelancer to benefit from an online portfolio! Regardless of whether you are the owner of a hairdressing salon, a graphic designer, an entrepreneur from the renovation industry, a copywriter... - a portfolio is a powerful tool in your hands with which you will gain the trust of potential customers.
How to use it effectively? Let's take a look at, for example, the service industry. Imagine that you are the owner of the hairdresser salon. All you have to do is upload photos "before" and "after" your haircut to your website to prove your skills and professionalism. Customers will certainly appreciate it and will repay you with greater trust, which will translate into an increase in the number of visits to your salon.
It's is not the end of the portfolio application! For example, companies in the construction and renovation industries can also build their portfolio. How? Based on photos from ongoing projects, such as house construction or renovation. They need to publish the images before, during, and after the job. In this way, they will show that they have nothing to hide and professionalism at every stage of the project.
What's the easiest way to build an online portfolio?
By creating or moving your website to BOWWE, you will gain access to our portfolio application. It will allow you to publish - in a section specially set up on your website - photos and descriptions of your projects. The application installs on your website in a few seconds, and adding and editing photos is very easy. With its help, you will quickly build a great-looking, professional portfolio that will allow you - regardless of what you do - more effectively to persuade clients to establish cooperation with you.
4. Having a "Business Card Page"
The name may suggest that the page should be small and contain only essential information. Nothing could be more wrong! The most crucial goal of the "business card page" is to build trust by creating the best first impression. It depends on whether visitors to your website will want to stay longer and become your customers or leave it immediately. Therefore, the "showcase page" is nowadays not only a necessary addition for companies, but above all, a beneficial tool in sales, not only via the Internet. Therefore, the construction of a business card page should not be treated negatively - it should be approached with due care.
5. Offer presentation
Remember - as a freelancer or entrepreneur; you provide your customers with a product or service - a specific value - which is very important to them as it solves their problems. It's important to them, so to solve their problems, they will choose a company which gains their trust. How do you think, will they choose you if they don't know anything about your offer? Why would they do this?
Thanks to the website, you can attractively present your offer. You can make yourself known to your customers. By clearly describing what you do, you will dispel their doubts, and by speaking about the benefits of your offer, you will encourage them to choose you!
6. Scheduling sales meetings
Receiving dozens of phone calls from potential customers. Answering the same questions in e-mails, repeating the same sentences... If you know this situation from your work, you know that it is monotonous and takes up valuable time.
However, you can quickly fix this problem. How? With the help of the website containing the booking application. How it's working? When a website visitor becomes familiar with your offer and chooses a service that interests them, the booking application will show him the calendar. Your client will see your available dates in it. All he has to do is click on the day and time that suit him, and it's ready! Thanks to this, he no longer has to call you with a reservation or write an e-mail. And you can concentrate on other responsibilities.
The online booking application is used in many industries. Hairdressing salons, restaurants, law firms, and offices willingly use the applications offered, among others, by Booksy. However, the downside to these apps is that they charge a commission on every transaction affecting the app. An alternative is the booking app made by BOWWE - it provides the same possibilities and does not charge any fees on your sales. The application is available in our offer, so if you want to use it, create an account in the BOWWE website creator and contact us!
7. Generating leads
An essential point in the sales process in almost every industry. If the cost of acquiring a new customer - whether counted in finances or overtime - is high for you and you want to reduce it, a website focused on generating leads will effectively help you. How? A proven solution may be to install an advanced contact form on your website.
First of all, it will be filled only by customers interested in using your services - so you will not waste time servicing people who would not use your offer anyway.
Secondly, customers who fill it will describe their problem in detail and what they expect from you. It will allow you to offer them a personalized offer, which will increase the chance that they will benefit from it (and not from the request of the competition).
Third - you will get contact details for potential customers that you will be able to use both now and in the future.
8. Acquiring new customers
Nowadays, consumers look for almost all services and products on the Internet! Thanks to the website, you can gain new customers, regardless of whether you are a freelancer or run your own business. Just use the methods used by sellers of digital products. What methods are we talking about? We will show you this on the example of three completely different companies:
Tailor shop
In this case, the key will be to show your craft and, above all, to prove your skills. The portfolio application is excellent for this purpose. You can place photos of sewn clothes on the website, thanks to it. Remember that images affect customers' imagination the most, so when they see pictures of a beautiful dress or elegant suit you sew, they will want to use your services.
Law firm
If you work in one of the legal professions, you probably know how important the trust that the client places in you are. Your hints are a signpost for him among the complex legal provisions. Will, the client choose a lawyer he does not trust to defend his interests? I doubt it. Your law firm's professional website will allow you to gain this trust. For this purpose, you can show off your statistics - the number of clients you helped or the number of cases you won. An advanced contact form will also work great, allowing the client to describe his problem and ask for advice. By giving him a competent answer, you will gain in his eyes and build a trustful relationship with him. Send him an e-mail with an invitation to a meeting at your office... or save time and use the appointment booking application for this purpose.
Foodtruck
You should put up the current menu on the website. Consider introducing promotions to specific items - change them often and give customers a reason to check your site often! I don't think we need to convince you that beautiful photos of the food you prepare are essential? Add to that a review section where you can show off your dishes' reviews. You can also sell via the website, e.g., in the click & collect mode - let the customer pay for his order on your website and then pick up a tasty and hot meal from your food truck!
9. Staying in constant contact with customers
The Internet's development continually shows us that people buy more willingly from companies and brands to build a lasting, emotional relationship and constant contact. What should such a relationship be based on? Of course, on trust! A proven method of making it is communicating with your client and constant contact with them. It doesn't just mean talking directly. The visual layer of your website, social media profile, posts, blog articles, any type of content you release from your own or your company's brand - all this is your communication with customers!
How to communicate effectively? Find out what exactly your customers care about, what interests them, what they want to know... and deliver it to them. Maybe there is some valuable knowledge that will help them that you have? Share it! For this purpose, you can use, e.g., a newsletter or a blog. Consumers will appreciate your efforts and are more likely to pay you back with more frequent purchases.
10. Presentation of customer opinions
In the Internet, opinions have been taken over the role of recommendations.
Research shows that people trust the opinions of other, unfamiliar Internet users as much as they trust the pieces of advice of their friends! Use it and allow your customers to give their opinion on your products or services!
You can do this using the Reviews application available in BOWWE. Installing it on the website is very simple and takes only a few seconds. The app only allows your real customers to post reviews. How it's working? Only people who purchased from you can receive a unique verification code that enables you to leave feedback. This solution protects you, your image, and your business against the unfair competition! It will also allow you to build trust among new visitors to your website and attract more customers!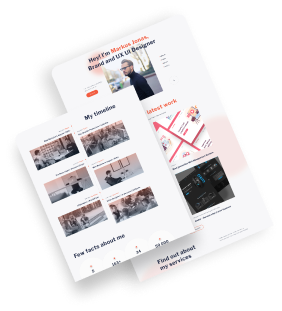 Ready to grow your business?
Use BOWWE to create your website, attract customers and let your business grow the way you expect.
11. Sending Discount Coupons
No matter what you are selling, shipping discount coupons is a great way to increase your results. Why are they so effective? They give customers an additional reason to take advantage of the offer. Moreover - if you limit the possibility of using the coupon over time - your promotional offer will become temporary and unique, motivating your customers to buy. Remember that people don't like to lose - even what they don't already have. Therefore, the possibility of losing the opportunity to buy your product or service at a lower price will additionally motivate them to buy.
However, remember not to send your customers coupons too often - then your promotional offer will not be so special and unique!
12. Establishing partnerships
Addressees of your website are not only future and present customers. Thanks to the Internet, in an increasing number of industries, it is possible to establish enjoyable business cooperation. However, if you want to find a partner, you must take care of a professional website that will allow you to communicate that you are a competent player on the market. Once again - you need to inspire his trust (see how many cases are needed?). How can this be achieved? If you have already cooperated with other companies in the past, it is worth adding an "Our Partners" / "They have already trusted us" section on the website. You can include logos of companies with which you have already had the opportunity to cooperate. You can also go into details and describe what your cooperation was, what its purpose was, and what you managed to achieve. It is excellent for this portfolio, in which you can even include extensive reports on your projects. Also, don't forget about reviews - they best show how you approach your customers. They are proof of honesty and transparency - which will surely be appreciated by your potential business partner.
13. Blogging
Many entrepreneurs consider blogging only to be the domain of bloggers. They often do not have time for it or do not see it as an opportunity to develop their business and increase earnings. However, this is a wrong approach. Blogs can be a source of enormous benefits. How? A blog run on a company website allows you to achieve:
High positioning
Thanks to creating additional content, such as blog articles, your website will be positioned on a larger number of keywords. It's a perfect way of achieving a high search results position.
More traffic
Your potential customers search the search engine with questions you can answer by blogging. If they find your articles online and are on your website, they will guarantee you more traffic - positively affecting positioning. If you provide them with qualitative content that answers their questions, they will remember your page well and return to it in the future. It also increases the probability that they will choose you from among the competition!
Profitable cooperation
By running a blog that is visited by a regular group of readers, you become an attractive partner for many companies that could advertise on it. Sponsored articles, affiliations, advertisements... there are plenty of opportunities to earn money on your blog!
Expert image
By serving your recipients high-quality content, you will become an expert in their eyes over time. When looking for answers to their questions, your blog will guide them. They will recommend it to their friends. Thus, you will gain their trust. And if you decide to launch a product signed with your brand or name... they will buy it more willingly!
By serving your recipients high-quality content, you will become an expert in their eyes over time. When looking for answers to their questions, your blog will guide them. They will recommend it to their friends. Thus, you will gain their trust. And if you decide to launch a product signed with your brand or name... they will buy it more willingly!
14. Building your image
Use your website to build your image. We have already mentioned that a blog is beneficial in this regard. Remember that valuable content takes many forms on the Internet. You can create, for example, videos, podcasts, online courses, and much more. What's more, your image is influenced not only by content but also by its form - page layout, graphic layout, photos, fonts, texts.
15. Building a community around the company
Once you start building relationships with your customers and build their trust, your next step should be to create a loyal consumer community. Customers should know that choosing your offer will simply pay off the most. How can this be achieved? Installing a loyalty program may be a good option in an online store. Thanks to this, customers will approach purchases with more significant commitment because they will know that they will receive something else from you in addition to what they paid. On the other hand, a great way to build loyalty in a website will be sending a newsletter containing valuable content.
16. Sales
Whether you are a freelancer or run any business, your website will always be involved in the sales process. It doesn't even have to be any payments! Every time you attract traffic to your website thanks to blog entries, present your portfolio or customer opinions, present an offer or answer customer questions from the contact form - each time you participate in the sales process. You influence the purchasing decisions made by customers.
What is your website's purpose?
Do you want to develop your business online more effectively? First, define your website's purpose - the content of this article can inspire you.
Remember - each website can pursue many goals simultaneously, but usually, one of them is the most important. If you want a website that will allow you to promote and develop your online business, you need to set its goals correctly.
It is also essential to choose the tool on which you will build your website. BOWWE allows you to create relevant pages for each of the goals set out in this article. Besides, BOWWE provides everything you need to grow your online business. You have two options to choose from: