7 reliable ways to write a captivating title [+EXAMPLES]
By Karol Andruszków
Did you know that 8 out of 10 Internet users publish articles only because of the attractive title?
The headline draws the user's attention and makes them want to click on the content. At BOWWE, we know that a catchy title is at the core of any article - so we've put together some foolproof ways to build your headlines for you. Thanks to proven copywriting techniques, you can easily create an attractive headline for each article. You'll never run out of title ideas again!
How important is the title of the text?
David Ogilvy - a master of advertising language - found that 80% of people only pay attention to the headlines. When the title encourages us, we decide to read the article. So it's worth taking the time to create a catchy headline that grabs the user's attention and makes them want to stay on your blog a bit longer.
If you neglect an article's headline, even exciting and substantive text will escape the readers' attention.
Catchy title. Where to start?
A compelling title is intended to arouse the interest of the reader. It should be short and to the point but also encourage further reading. Creating the perfect title is not an easy task and can take a long time. It is often a time-consuming process that requires analysis and reflection. So before you move on to creating headlines, consider:
what knowledge does your audience need;
what topics interest your target group;
is there an information gap, i.e., the difference between what users already know and what they want to learn
7 proven ways for creating catchy titles
Are you wondering how to construct a title so that users do not pass by your article? Would you like to quickly create a compelling headline but lack inspiration and good ideas? Fortunately, copywriting formulas are special techniques for writing headlines that copywriters and advertising experts have used for years. All it takes is a few simple tricks to turn a boring headline into an eye-catching title.
Fill in the curiosity gap
What is the curiosity gap? Put simply, and it is the difference between what we know and what we can know. We deal with it when our mind receives incomplete information. Then our natural reflex is the desire to replenish the missing knowledge quickly.
Use the information gap mechanism to straightforward instill the reader's hunger for knowledge. How to do it? Through the header! It is enough if we do not disclose all the relevant details that the article provides. An untold story will always tempt users to read the article and find out the answer, especially if a given topic concerns the recipient's situation and offers a valuable solution. How to create an information gap with a title? Here are some examples:
How much money does it cost your company to hire a new employee?
Improving the labor market situation for selected professions - check if you are in this group!
The price of a popular smartphone will continue to increase?
Difference between the curiosity gap and clickbait
Remember not to confuse the information gap with clickbait. Clickbait is a headline that plays on the reader's emotions and acts as bait - it promises you to gain exciting knowledge quickly.
The article's content does not fulfill the promise given in the title in the clickbait case. As a result, the user encounters poor-quality text and does not get the expected answer. It can lead to the anger of readers. Gossip portals often use it to generate as many clicks as possible.
If you decide to use an information gap technique in the title, make sure that the article carries valuable knowledge that will fill this gap.
Create lists
Turn an article into a list of ways, inspiration, or a checklist. Dividing the content into steps to be performed or sub-items will work well in guides and articles with practical tips.
What is the advantage of such texts? Lists organize the text and give it a specific hierarchy, making it easier to read. Sub-items make the text clear and understandable to the reader. Such divided content is easier to read and more comfortable to write. Listed texts are viral and increase the reader's chance to choose this article type. Letters give the reader a guarantee that he will find particulars in the article and not a continuous text from which it is difficult to get something out. Therefore, the user can quickly scan an article during a short break from work and see the most interesting sections.
Don't forget about using numbers
The use of lists favors the inclusion of numbers and numbers in the article's title. It's a trendy way to get the user's attention. Thanks to this, the reader can visualize the structure of the text. The number at the beginning of the title will distinguish your title from all headings that traditionally start with letters.
Our advice: use odd numbers or numbers - they are more unusual. Titles like 5 or 10 ways are all too well known to everyone.
Here are some examples:
6 most exciting places you must visit in Italy
8 steps to creating a perfect website
11 inspirations on an interesting article topic
Start with How
When looking for an answer to a question, we usually type in the search engine the word How. It is the most intuitive way to formulate questions. This formula can guarantee your text's popularity, as this title indicates that the text responds to the user's real needs.
Start your title this way if the article is a tutorial or share your experience in it. As the title suggests, the text contains the answer to this particular question. So the main advantage of this technique is directness. You see a title starting with how the reader expects a specific answer. Underline in the title that the text offers advice on doing something more efficiently, better, more professionally, etc.
Example:
How to lose weight before summer and stay in shape?
How to quickly create good quality texts?
How to start earning real money blogging?
You can also turn the title into any other question, not necessarily starting with How:
What age is best to start your own business?
Why is it worth combining passion with work?
What features should a good project manager have?
The faster and easier way
People are predictable. Most of us dream of getting high, satisfying results - quickly and without much effort. So we're looking for tips on how to do something in a week that would typically take a month. Therefore, it is worth offering in your article smart solutions, tutorials, or guides for beginners that will allow your target group to get to the goal quickly. Here are examples of titles offering shortcuts:
How to get your blog up and running in a week?
How to increase earnings by working only 5 hours a day?
Learn to code in just one hour a day!
Note that there is a specific timeframe in each example. It is worth setting a deadline that is not too short so that the reader will know that the task is realistic. Also, the opportunity to learn how to accelerate the onset of effects will be motivating for him.
Storytelling
Tell your story or share a personal experience - nothing works for your readers better than an authentic story.
You can use storytelling in various texts, from articles to case studies. In this case, the following formula will work in the title: How did we get there / How I did it.
Here are some examples:
How did we create a mobile application in 3 weeks?
How did I change my profession and become a programmer?
How did I increase my salary three times after changing my qualifications!
Reveal the secret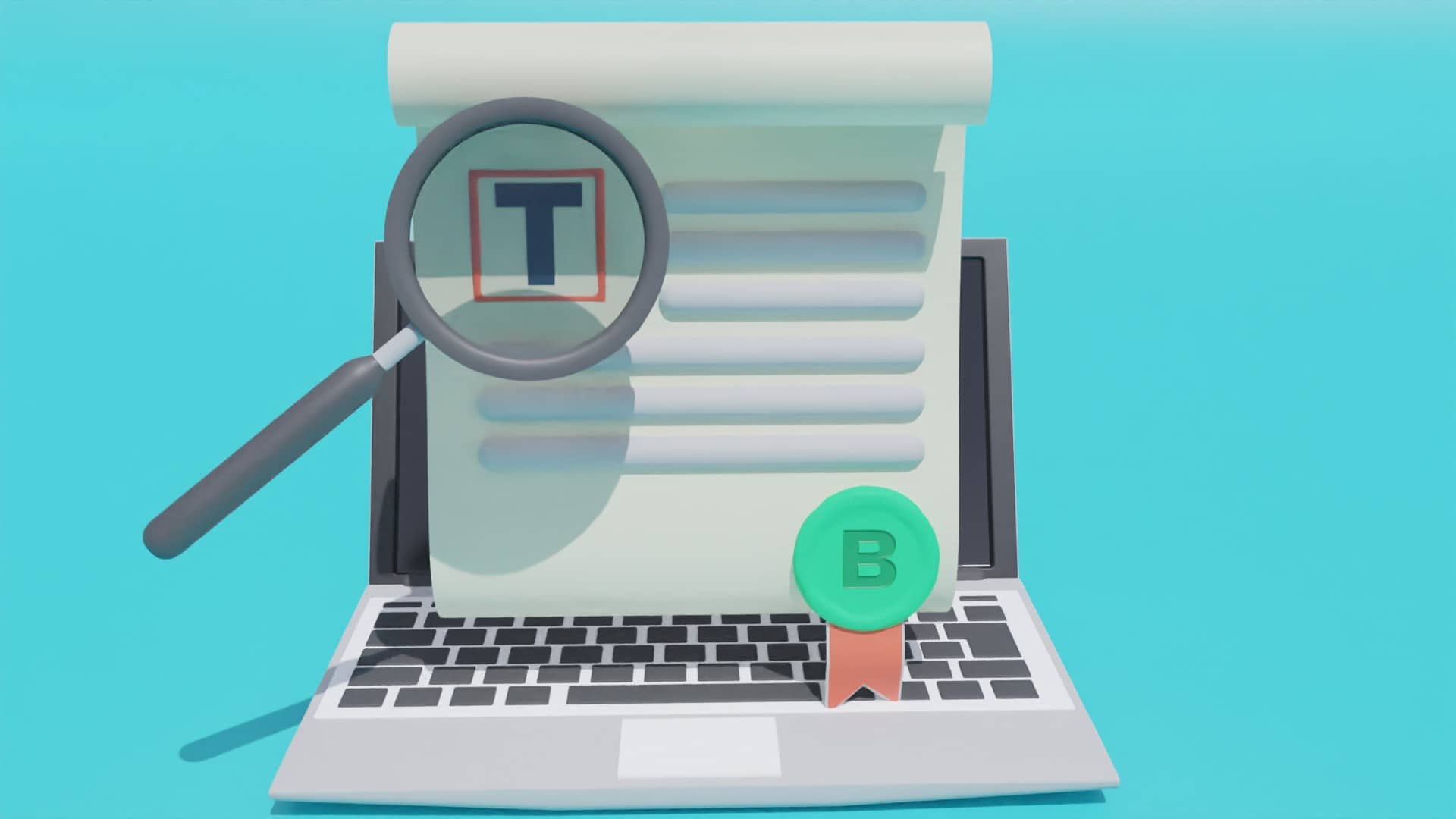 Share the unavailable knowledge, thanks to which the reader will feel special. Each of us will feel a thrill when we have the opportunity to discover mysteries shrouded in mystery. Here you can use the secrets of successes of well-known companies, eg.
Discover the secrets of the Google algorithm and learn the most effective positioning techniques
Not only success will interest the readers. You can also list embarrassing secrets that nobody admits. The user is eager to look at the error text to draw valuable conclusions.
4 sins no CEO will admit to
The biggest financial scandals in the history of companies!
How NOT to write articles? Glaring mistakes from copywriters
What else do you need to remember when creating the title?
Regardless of which title-writing formula you choose, it's worth sticking to these 6 great tips:
Fulfill your promise
A compelling headline is one that promises you to read a valuable text - so keep your promise! Internet users are very demanding and will quickly sense falsehood. If your title is interesting, they will expect equally exciting content. Don't mislead them if you want them to be happy to return to your site in the future!
Test, test and test again
Create several versions of one title. The first thought in creating a headline may not always be the best one. A good headline needs to be analyzed. Having several variants to choose from makes it easier for you to choose the perfect one. You can also A / B test and change titles from time to time, even after the text is published. Thanks to statics from analytical tools, you will see which title brings better results. Use different techniques of persuasion and choose different keywords. See what works for your audience and what search engines like. Remember that there is no recipe for a successful headline for every article. Choose a formula that reflects the nature of your text.
Ready to create your website?
Use the most convenient website builder, trusted by thousands of designers and create websites that will provide you with customers!
Speak emotionally, use benefits
Use your title to tell the user what they will gain from reading the article. Use the information gap and include interesting facts or specialist knowledge in the report. It is worth sharing your own experience - this will make your article unique. Revealing secrets in the form of a case study or guide based on your own experience will undoubtedly be perceived by your users as valuable content
Keep your concise and specific
The catchy headline should be short. So it's best if you can fit in 70 characters. It's also essential in terms of positioning. Search engines will not display the title if you exceed the required number of pixels. The sentence will be cut off and lose its message and power of persuasion. The title, which serves as a summary of the article, should contain all the most crucial information.
But don't forget about SEO!​​​​​
The title is the perfect place to include your keywords. Choose the most important keywords that define your industry or are closely related to the article's topic. Use free keyword planning tools for this. Remember not to overdo it with the number of keywords in the header. Otherwise, you'll get keyword stuffing, which looks unnatural.
Another important tip - use long-tail phrases, i.e., those with a long tail. Extended terms are more unique - with their help, you can describe the problem in detail. It is not worth adding very popular single keywords because it will be difficult for you to break through the competition in search engine rankings.
Appeal your emotions
Use language that will touch your readers' emotions. Instead of referring to the facts themselves, express your enthusiasm in words (Learn SEO basics quickly - you can).
Personalize your title and address the recipient directly, preferably you. Formal phrases can be dissuasive, while too general, impersonal expressions will lose their meaning.
Start creating compelling titles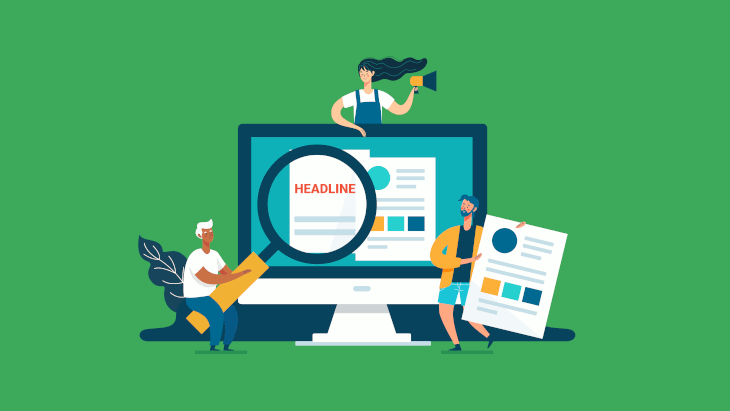 A good title can guarantee the real success of your article. You already know the appropriate copywriting formulas. Thanks to them, you will create an exciting headline for each item or experience using advertising language without much effort.
What now? Choose the formula that best suits your content, and start experimenting! Develop some title ideas. Then test them and watch the changes on your website. This way, you will find the perfect headline - which will give you colossal clickthrough rates!