5 Secrets Of Successful Website. Do You Know Them All?
By Karol Andruszków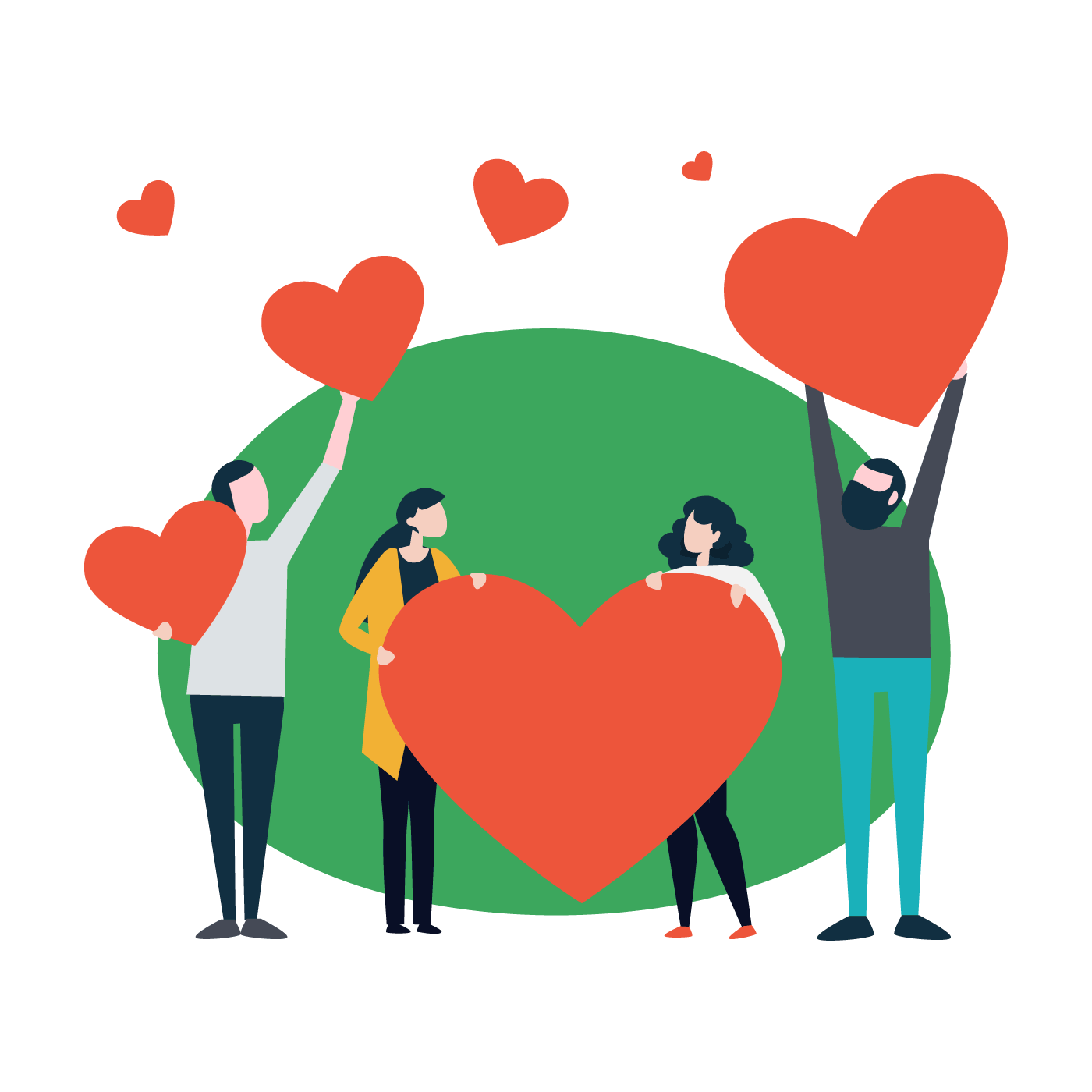 Internet rules over our reality - whether we accept this fact or not. If you cannot find a business on it - it is nonexistent for Internet users. In what other way could we check the opinions surrounding a company or better yet- if it even exists? On the Internet, we can now check news, bus departure timetables, what our friends are up to. but it is worth using one's services online as well. Make sure that potential customers find your website and that your web page invites them to make use of your services.
In our modern, everyday world, it has become near impossible to imagine our lives without the Internet. Online shopping, doctor appointments, or just searching for information are just some of the few elements of our lives. With the omnipresence of the Internet, it is the only option to adapt to this virtual reality, especially when running a business.
What impression should your website make?
Whatever business you manage, it must have its own website - a professional and complete site, one that would be best if your clients fall in love at first sight and would like to try out your services and products at once. Your web page should entice them to take action - make a purchase, ask a question, visit your company or reserve an appointment.
A modern and convincing website in an indispensable element in the process of obtaining clients, for both those on the Internet and "recommendations" that verify your company online, and on this basis form your opinion. If an Internet user has negative feelings about your site, they will most likely not take up on your offer.
A well-functioning company web page is now imperative - for small/micro enterprises, or rather - especially for them.
An easy to use Internet page
Keep in mind that the website you create is not made "once and for all". Designer trends are ever changing, but so is your offer, that you might like to update. You will need to inform customers of discounts or other news. Select a solution which will enable this and so You will be able to quickly and easily do on your own - without the need to ask others and spend additional money for administering your website. Adding some small changes - updating your address or posting an article - should be as simple as adding a post on social media.
Are you still convinced that building a web page is complicated and designated only for professional web designers, programmers or graph designers? This doesn't have to be the case.
You don't have to know programming language or have coding knowledge, to build a site in a good website builder.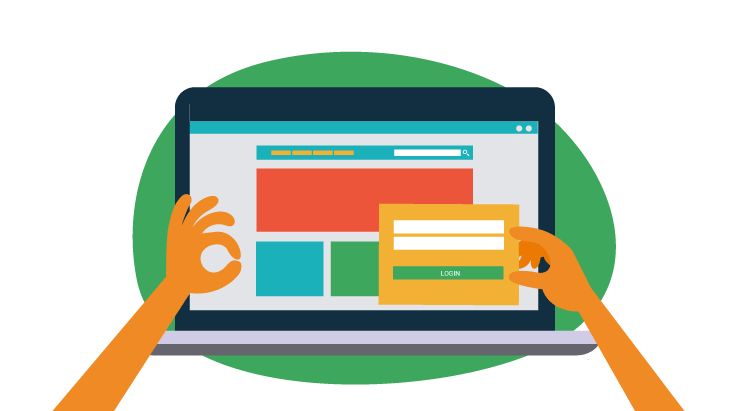 You can do this all on your own, basing your web page on a premade template or even starting from scratch. Thanks to the website builder BOWWE you can create a professional website for Your business. With the use of a highly intuitive drag-and-drop editor you can do this in moments, by simply dragging the desired elements (pictures, text) to Your projected site. Test out BOWWE and create your own free website for Your business.
Your own WWW page - 5 useful ideas:
OK, so I need to have a professional web page. I know that, but what more can I do? How can I design it so it makes a good impression, so it represents my business on the Internet in a good manner, and most importantly - attracts new clients? These questions are most likely just some of the few that came to mind. But need not worry further, you have come to the right place for answers. By spending a few minutes on reading this article, you will know the 5 secrets of a great website.
Here are a few key rules of a well-constructed Internet page that will make potential clients fall in love at first sight.
1. A great design - must have it
A modern style, well thought out structure, easy web page navigation - your site must attract through appearance and hold on to the customer through it's easy use and meaningful content.
Create a site that will make a good impression seconds after visiting it.
Research shows that you have only 4 seconds to convince a visitor of your website to stay on it for further exploration. This is a difficult task, so put in great care into making your page follow the newest trends in building websites, but do not go overboard. It is not advised to blatantly imitate the competition. Be true to your style - thanks to this you will stand out. Don't forget about visually appealing fonts and so the colors match your brand and grasp the attention of others.
In general, less is more. Focus on clearly communicating to others that you are exactly what they need. Avoid elements that will distract people visiting your page or that will impede the process of online shopping or deciding on using your services.
Currently, every website has to look good in all occasions, so it is vital to make sure that your page is responsive, meaning that it is compatible with mobile devices. This is crucial as over 50% of Internet traffic is now through the use of devices such as smartphones or tablets.
Take care of making sure that your website will present itself well on every device (be it cellphones, on a small notebook laptop or a large computer screen).
Put great care into having the most important content such as texts, photos or CTA buttons (CTA- Call To Action) directed at your visitors, this is why you must put the most important elements ahead of others. Avoid adding too much elements, however - then the most important become less visible and your site will suffer from chaos and disorder, which will decrease its potency.
2. Speak the language of your target audience
If the site looks good, then you must care about sounding just as good. Your business, page or blog must have a set tone: a certain ID of your brand, if you will, readily understood by your visitors. Nevertheless, the content of a professional website must be clear and understood, and what's more important, you should use the language of your audience. Talk with them, and not about them - this is a well-known marketing rule, used for building a connection between the client and the brand. As clients, we do not want to belong to the brand, we just want to identify with it.
Who are the recipients of your brand/product? In what age range do they belong? What is their gender? Where are they from? What do they like and dislike? What needs of your clients does your company satiate? If you were not able to answer these questions, we strongly urge you to do so.
Publishing necessary, fitted to your audience contend, where you present yourself as an expert in the field will be more effective than pushy ads.
A good initiative is also to add a section of client's opinions. This is a sure way to build trust, which is a vital aspect for any business.The principle of social proof of equity will motivate more people to join your group of clients. The more trust your website builds, the more clients you will have- it's that simple!
3. Always be within your client's reach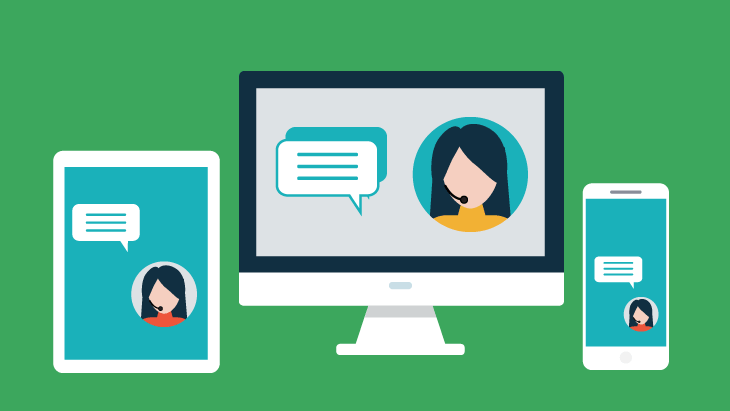 The Internet allows us in a very quick way to search for any necessary information or "handle business", f.e: buy things or reserve an appointment. This ease and speed is what clients will also expect from your company. Even if you manage a small business and you do not have the means to hire a team that will be on the job 24/7, your business can reach out to your clients all week long. These aspects will allow you to do just that:
FAQ (Frequently Asked Questions): one thing you can be certain of is clients asking the same or similar questions regarding your products or services. Try to predict these questions and answer them. If you have been running a company for some time, you have surely noticed that some questions are asked more frequently than others. It is these questions that you must answer in first order. With a well-built and visible FAQ page you will not only obtain the trust of clients, but you will also save yourself a lot of time! FAQs are underappreciated but highly valued elements of communication on websites - it could be something like a light at the end of a tunnel for clients, lightening up the way for them to use your services.
Contact form: the place where a client can ask more elaborate and complex questions; questions that are not included in the FAQ. Make sure that the form is visible and that it works properly. Test out the contact form by sending a mail with f.e your personal email address.
↵
Live chat: clients are often impatient and do not have the time to wait, that is why you should allow them the option of asking questions on the spot. This shows that you are available and ready to help. If the client is writing between hours where you cannot respond, he/she should get an automatic reply, notifying them that their question has been received and will be answered as soon as it is possible. If you have a higher budget, try using an intelligent chat - one that answers client's questions in a predefined way.
Google My Business: once you create your own website and you manage a local business, it is imperative to make a profile in Google My Business. Fill out as much information as you can - company name, address, contact info, hours of operation, photos of the company/work. Because of this your company will be found faster on the Internet.
Social media accounts: having a website of your own is very important for your business, but using the help of social media is something worth doing in order to maintain relations with your clients and hold on to their attention. Think about which social media platforms are best suited for your business and what content is worth publishing. What can cause engagement with the audience? Show your authenticity - this alone is the most important trait and it builds the biggest amount of trust.
Ready to create your website?
Use the most convenient website builder, trusted by thousands of designers and create websites that will provide you with customers!
4. Talk regularly, but not so frequently
As soon as your professional website has made a good impression, then comes the time when you wait for the client to come back. This is a difficult moment, but a necessary one. The decision of using the offer again does not always happen immediately, and bombarding the client with reminders will discourage from further contact with your company. After a while, however, it is worth reminding your clients and create the necessary conditions to maintain a relation, to notify them from time to time and send them valuable information.
One of the most effective methods is gathering customer emails via a form on your web page and sending a well-constructed newsletter.
Define your goals in which the newsletter will prove itself useful. Examples might be:
obtaining more contacts
increasing sales among existing clients
the promotion of new products and special offers
generating website traffic
The newsletter could also be used for inviting people to read a new blog entry, look through new products and discounts or by offering coupons. You can also educate your clients, inspire them, inform them of new trends, build your reputation as an expert, build friendly relations a then selling at the end. Remember that first you must endear people to your business and then present your offer.
Content that is purely directed at advertising should comprise no more than 10% of sent messages.
Your clients might get a whole bunch of such material and these mails then disappear into the abyss of other messages. If the newsletters you send will not be interesting and worthwhile, they will stop subscribing, and you will lose the chance of sending them messages.
Think about how often you will send these messages and try to do it regularly. Make sure that the things you send will make the client will want more and won't have to wait!
5. Be patient, but aware
Rome was not built in a day. Therefore, to build every relation and connection with clients will take time to develop and this will last longer then you had first anticipated. Do not get discouraged. Be consequent and act accordingly with your plan. Build the trust of your clients step by step. This will prove fruitful in the long term.
Publish good quality content, be helpful for clients, and they will want to choose you over the competition.
Keep an eye out on the situation. Look out for any mentions about your company (you can do this in f.e: Brand24, type in the name of your company and you will see content that has mentioned your business). Try to reach out to where people frequently discuss about the topics surrounding your branch of business, do not overlook critical situations and always react swiftly, without getting emotional.
Carefully follow what your competition does. Once in a while, check if they have not changed the content of their website. Do not implement the same changes immediately, rather try to figure out why they were implemented in the first place.
A professionally build website will be not only ranking higher among visitors, but also in Google, which will lead the way to your website in the future.
A new web page needs time to be high in search results. Use the help of indexation your site, filling out meta titles and meta descriptions to each sub page, or publishing some links to your website - for example in commerce catalogs, on other websites or on the pages of your business partners.
Don't forget to update your website and publish meaningful content. The more systematically you do that - the better the results will be. Add new portfolio entries, inform about events from your company and manage a blog. Because of these things, it is worth having a website that is easy to manage and update. With applications from BOWWE you can edit your website easily and quickly.
If you take these above tips into consideration while creating your page and you will publish good content, your chance of obtaining success will increase. Are you ready to build your website?
Create your free website in BOWWE website builder! Do you need help? Don't have time? Write to hello@bowwe.com , and we will do the rest.