Website Builders. A Complete Beginner's Tutorial (2021)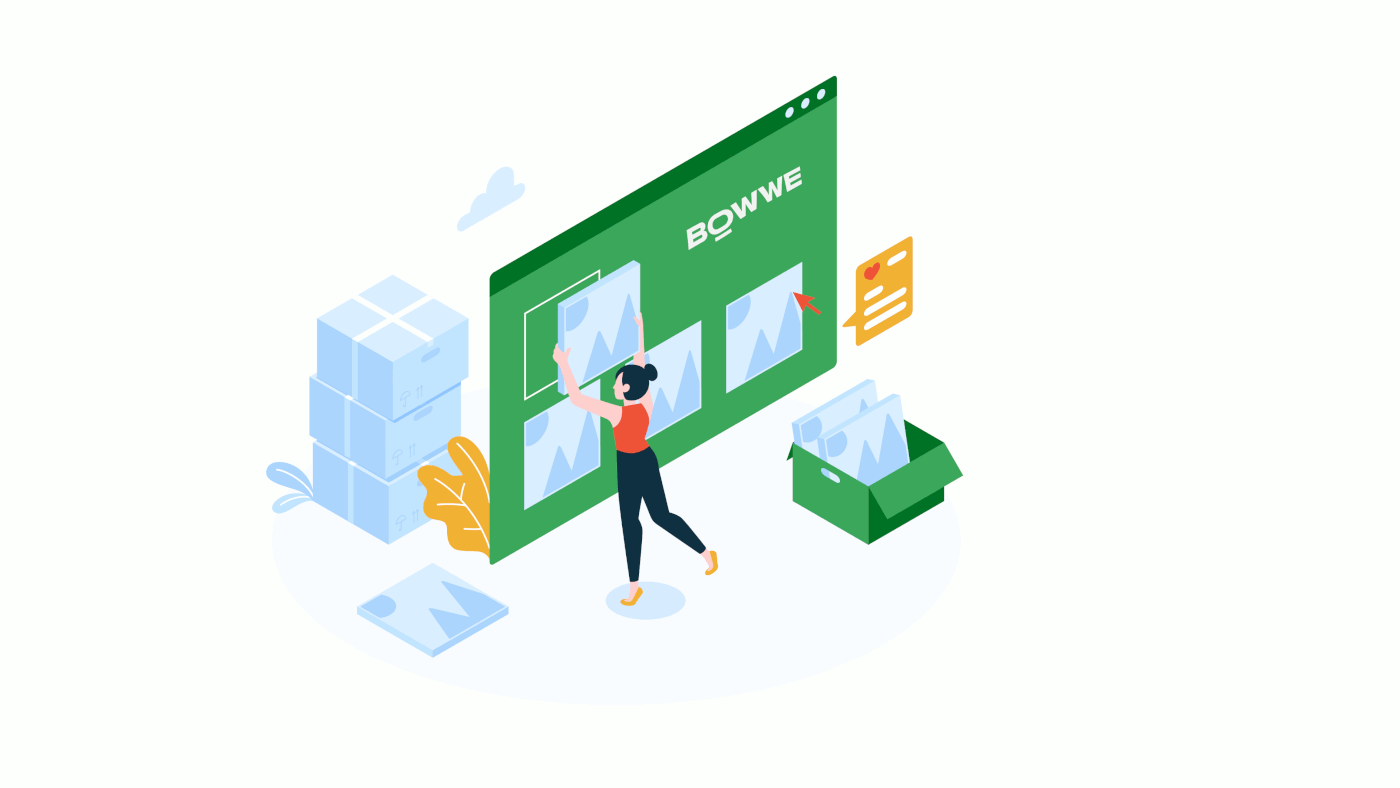 So you need your own website, but you don't know where to start? In a website builder, you can create your site, even without IT knowledge. Just select the elements you wish to have on your page and drag them where you want to. In theory, this is how web builders are supposed to work, however, not all site creators are this simple in use. Are you having problems choosing the right website builder? Then you've come to the right place! This article will describe, in detail, the most popular web creators, both for free and premium use. The specifics, advantages and disadvantages of each will be included, so you can choose the one that fits either your needs, the needs of your company or the needs of your clients.
What is a WWW Website Builder?
Let us start with the basics by first defining the goal of website builders. The goal is simple- to provide you with the tools necessary to help you create your own internet page in an easy and quick way, without having the need to know anything about programming language or any other IT specifics. It is designed to help you make your own site independently; for anyone who has a basic knowledge of using a computer. At the same time, it is designed for professional site builders who can add fragments of code on their own.
The goal of website builders? To quickly and easily create a simple web page and make it just as easy to edit.
Site generators, in general, should not require its users to know HTML, CSS, PHP or JavaScript. The creation and editing in most often on a drag-and-drop basis - just select the element you want to paste on your page and drag it with your computer mouse/cursor in the place where you want them to be, whether it is a page section, photo/picture or text. Editors should operate in accordance with the WYSIWYG rule -
What You See Is What You Get.
This rule is an advantage of website builders - all the elements visible on the page are visible while editing, and all changes done are in real time. You want to change the colors, text font,layout, but you're not certain of the end result? Adjust your changes in the editor, preview your changes, and then you can decide if you wish to save the changes made.
In a good www page creator, you can be certain that your end result will look exactly how you planned it out in the editor. There is no need to explain to anyone what changes must be made and how your page should look like- you can check on your own whether your page is exactly how you designed it.
Offline web builders
are programs that you have to download on your PC. Pages created in such programs can be published under address and in any hosting service.
Online web builders
They are are online site platforms, which allow you to create your own web page under a specific www address. There is no need to download anything; just register online, confirm your email address, and you can log into your account to start forming your site. You can use any device with access to the internet to log onto your account, where you can edit your page exactly where you left off on another device.
CMS vs. website builder
Before discussing which is better, let us describe the similarities. CMS (Content Management Systems) and website builders help us publish new information on the site. Both allow, to a certain degree, editing pages for people who don't have IT knowledge. So where do the differences lie?
CMS is a system which supports the functioning of the web page. As the full name suggests, it's main purpose is to manage page content, but not creating websites, such as web page builders, which are used to create sites from A to Z.
The most important differences between CMS and Website builders are:
1.The type of WWW page
The CMS is a good solution for complex and often updated sites, f.e. blogs, info portals, social media, whereas the web builder is a better option for small to medium sized businesses, freelancers and for portfolio presentations.
2. Ease of usage
Managing sites with the use of CMS is significantly more difficult than using a web builder. A person without knowledge of HTML or CSS will be able to add a new subpage or publish a new blog entry in CMS, but only just that. To implement more changes, often new plug-ins need to be installed and configured, and even this method has its limitations. In the case of the builder, an average "Internet user" will be able to not only edit, but create their own web page.
3. Operating speed
Changing content/layouts in web page creators isn't only easier, but much quicker when compared to the speed of the CMS. More importantly, you do not need to constantly update the site- when changes are implemented in the builder, the site automatically updates.
4. Method of page editing
In the case of CMS, changes are made in the administrative panel. Web builders, on the other hand, work on a drag-and-drop method; all changes made are in real time, so there is no need to preview the page before seeing the end result.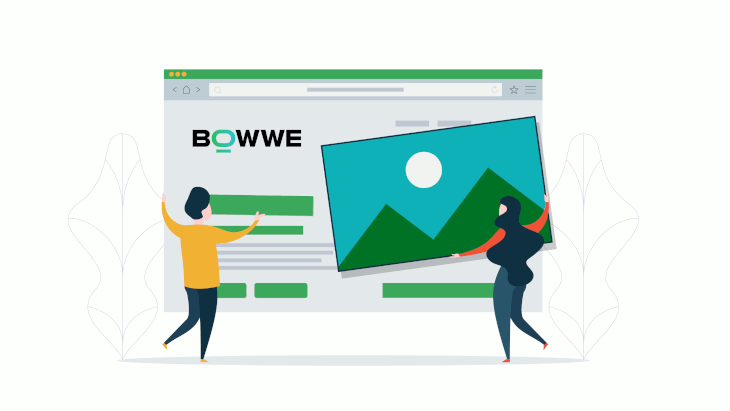 5. Template editing
Both CMS and web builders offer us the opportunity to build our page, basing it on a template. However, in builders it is far easier to edit the templates to make them look they way we would like them to. By doing this, we can avoid having our websites looking similar to competing pages.
6. Apps
Apps are a vital element of www pages, for they can help us expand the functionality of our sites, f.e: enable online shopping, booking a reservation, or offering coupons. In CMS, external apps need to be installed, while in we builders, apps are an integral part, or have been created by other companies in a way which enables their usage in site creators.
Pages created by CMS might not have properly working apps if we do not update them. Apps in site creators are automatically updated when it's creator's version is updated.
7. Cloud vs. In-server Installation
Online web creators have cloud servers, where the page's information is stored; this makes it possible to edit the page on any other device with Internet access, as well as in any place available, as long as you provide your log-in and password.
With CMS, this needs to be installed, which could be troublesome for inexperienced users. You also need to decide which host to use, remember to extend its usage period and updating the CMS for your web page. In other cases, this will make your page vulnerable to hacker attacks, and also you will need to update the apps on your page, or else you will have to start your new page.
8. Tech support
CMS systems usually have only user handbooks as a point of help. If technical problems occur, hiring a web developer is a must, which is an additional cost to fix an issue. With web builders, the user can count on higher quality tech support, due to the easiness of most problems, the user is able to solve said problems on their own after receiving just a few tips.
9. Susceptibility to hacker attacks
Pages created in web builders are less vulnerable to hacker attacks than pages created in popular CMS systems, because CMS are an "open source" platform, meaning that anyone can have access to it's codes- making them more easy to crack.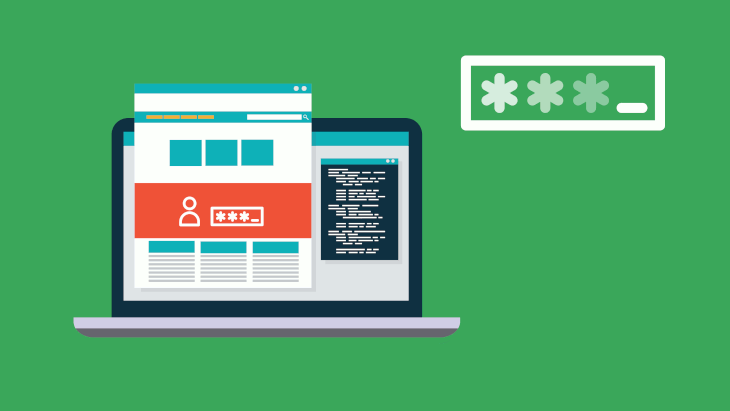 Hackers target CMS websites more often , due to the fact that they can further get access to other computers and to bigger platforms from where they can launch further attacks.
Sites operating with CMS are also more difficult to update, so more money has to be spent on this issue, and not many small companies can afford the costs. With www site creators, on the other hand, if the page is not updated, the vulnerability to a hacking attack increases.
10. Price
Theoretically, CMS systems are available free of charge, but to create a good-looking and fully operational website requires knowledge of HTML or CSS, as well as it being very time consuming. This could be an uphill challenge for first time web page creators.
While the cost of creating a web page on a template in a CMS program isn't costly, almost nothing can be edited in the template, but if we want the page to look professionally, we have to pay a web developer or web design companies a large sum of cash.
In web builders, a page created by the user can be aesthetically vastly different from its beginning template, and the cost for such extensive editing is much lower than that of using a CMS.
WWW page creators are the new generation CMS systems. A properly designed website builder allows its users to create and edit it's page in a fast, simple and intuitive manner, allowing anyone with basic Internet knowledge to use a web builder.
When can I use a web builder, and when must I ask a web developer for help?
If you intend on creating a big and elaborate web page that will often require frequent updates- it would be much better to relay the task to a highly experienced web developer.
If you run a small business or create minor sites for other small businesses, a web builder will be a much better solution for You. The cost of creating a website will be significantly lower and you will be able to implement changes on your own.
---
You don't want to create a website on your own? Before you choose a web designer, be sure to ask him these 10 relevant questions that will make it easier to verify that you're cooperating with a professional.
---
For what type of business will a website builder be suited best?
A www creator is the best option for those who want to run their own web page for their business without paying large amounts of money. It will be best suited for micro, small or medium sized companies, as well as for local businesses and freelancers.
WWW page builders are also a great tool for web designers- with ease, they can create pages for their clients, in accordance with the needs of the clients.
Examples of businesses, where a website builder would be the best solution:
restaurants and cafes
hotels and bed & breakfasts
hair salons and barber shops
beauticians and cosmetologists
stylists and personal shoppers
doctors, physiotherapists, masseurs
senior caretaker agencies
cleaning and maintenance services
construction and interior design companies
small furniture companies
handymen, plumbing, electricians
car mechanics
driver's license preparation schools
transport companies
wedding organizers
insurance agents and financial advisors
workplace safety services
law firms
accountants
personal fitness coaches
dance and yoga instructors
language schools and tutors
preschools and other centers of public education
musical bands
funeral parlors
photographers
visual artists and graphic designers
handicraft creators
journalists and content writers
Non-government organizations (NGOs)
and many more
To sum it all up: website builders are a great choice for nearly any branch of micro, small and medium businesses.
Ready to create your website?
Use the most convenient website builder, trusted by thousands of designers and create websites that will provide you with customers!
What should I look for when choosing a website builder?
1. Available templates
Look through the available templates in the site creator of your choice. First ask yourself how You would like your page to look like and if the templates correspond to your needs. Carefully look over all available templates, and most importantly- see what kind of quality are they offering.
Take notice of both the aesthetic and functional aspects of the template, as well as the availability of different functions that will be useful for the company that you're creating the template for. Log into the creator and try to construct the page on the basis of your selected template. It is imperative that you check the results!
Keep in mind that the template should be designed in such a way that it should invite potential clients so they decide to use your company's services. Also, look for elements that could be used for gaining new clients: CTA button, online reservation form, a section where clients can post their opinions, or a section for portfolio presentation.
The best web creators are those that focus on the benefits in which the site could bring for the company, and not only focused on design.
2. Page creation technology
As the old saying goes: "looks aren't everything". The same could be said in the case of page creators. Your web page must be made with the backup of the newest available technology, so it could last for a good number of years. Find out if it operates in accordance with the standards of HTML5 and CSS. A high quality HTML5 code guarantees a long-term stable functionality of the website. In addition, any programmer should not have any problems adding changes on the page, for it will be easier, if you decide to relay your request for editing your www site.
Check if adding texts in a different section of the page is possible. If all the elements (pictures and texts) are outside the frame and overlap with other layers, then this means that the page was not created in accordance with basic rules for website building.
Site creation in that kind of builder will have many negative outcomes in several areas (f.e. worse section positioning, lesser amount of site visits, which in turn will cause a drop in clients).
3. Ease of editing and updating
Every web builder should allow editing by drag & drop. Drag the elements over the area where you want and drop them there, edit/ delete unneeded sections or parts of sections. If the creator allows you to do these tasks with ease, then the page's code becomes more advanced, meaning that your page will be placed higher in search engine results.
The whole process of creating a web page should be simple and intuitive. It is important to see if the editor has all the sections that you would like your page to have. Check how much time it takes to add the sections, f.e. a change of the logo, publishing a new portfolio implementation or new photographs in your album, as well as adding a new blog entry or modifying address information.
4. Template responsiveness
Your website will not be opened only on a computer/laptop, but also on mobile devices, and it is important that your page looks good on them as well. A well-functioning creator must allow you to preview your page as it would appear on a mobile device.
The best creators not only have the ability to create responsive sites, but also to edit them separately on computers, laptops, mobile phones and tablets. Check if you can open, edit and hide sections of your page on separate devices.
Keep in mind that over 50% of all Internet page traffic is accessed through mobile devices, mainly mobile phones. A poorly designed and presented website can dissuade over half of those viewing it, which in turn can result in the same amount of potential client loss.
5. Ability to publish a page on your own domain
Usually, in a free website creator, your site is published in the builder's domain (example: YourPageName.PageCreatorName.com). Check if the domain allows you to add your desired page title, and above all, how much it will cost you now and in the future (a year's time).
6. Offered hosting
Find out what your creator offers you in terms of hosting, f.e: does it offer you the ability to upload your site without annoying pop-up ads? Be sure to look through everything, see if everything is clear, and if you can change your host plan to fit your needs.
7. Disc space
It is a unit of measurement often highlighted in the creator's offer, but in most cases this information is irrelevant. Sometimes, this information is a smokescreen
to conceal other specifics. Hardly any company has over 50MB of data on their www page, and a greater amount of data is a sign of insufficient optimisation.
If a web builder offers f.e, an app to publish your portfolio, then this means that the app allows you to publish and you are not using up your page's space. Unless you plan on adding hundreds of photos, videos and audio files, all your data can easily fit within 50MB.
8. Ability to fill up the SEO section
Before you decide on a website creator, check if pages created in their domains are highly placed within search results (especially in Google). The best builders cooperate with search engines, providing webmasters with the tools for page optimisation along the lines of SEO.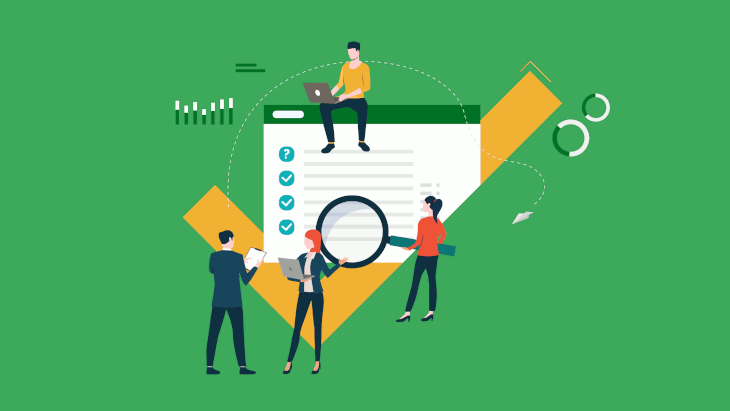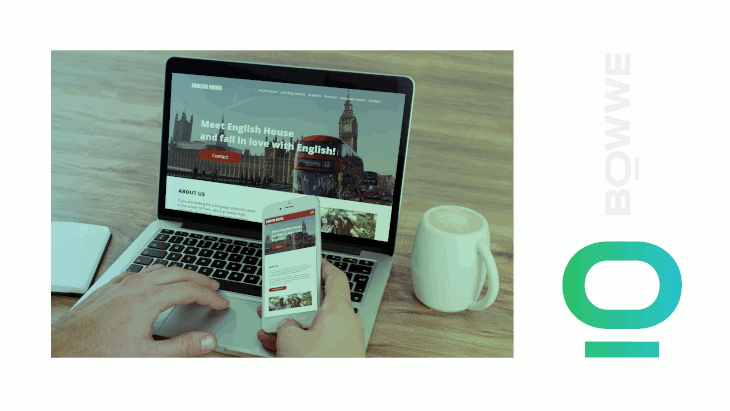 Make sure that you can fill out meta titles and meta descriptions for every subpage as well as including H1 and H2 headings and including ALT attributes on the pictures within your page, adding page mapping and modifying URL addresses regardless of the subpage's title. Make sure that your page can redirect from defunct subpages to the current ones.
9. Number of subpages
Before sitting down and creating your page, first it is advised that you should plan out how many subpages your site will have and how to lay them out so everything is coherent and if visitors can find all the necessary info on your page. All of this is vital for your site to look convincing and accessible for customers.
In free versions of web builders the amount of subpages could be limited. If this does not constitute a problem for you, make sure that the amount of subpages offered in the free version will be sufficient for your needs. Within versions that charge a fee, there is no limit on the number of subpages you can create, so if you plan on having a complex and big website, it is suggested that you subscribe to a paid version.
It is advised that you do not duplicate the content of subpages, because this will reduce the conversion rate (a lower percentage of your page's visitors will become clients).
10. Appearance of WWW pages built in the editor
Should you decide upon a web creator, it is imperative to look through pages created by the builder and see how they present themselves visually. For reference, you can look through pages created in free versions of web creators by writing in the search engine, f.e: site:https://wix.com/-site:wix.com.
Within free web builders, it can happen that a web page will not look appealing because sometimes the people creating them cease to finish the creation or are unable to add all desired elements. However, if the vast majority of the pages created by using the free web builder do not present themselves in an aesthetically appealing manner or if they look to be unfinished, this is probably an indication that this page generator was not made with the thought of making it usable for the "everyday Internet user".
Due to this reason, several web creators have introduced templates for specific sections of the page. Just select what section you wish to have on your site (ex: Opinions, Portfolio, Products, Photo Gallery, etc.) and the web builder will give you a choice of various styles of the selected section. With one click you can confirm your choice that suits best for your page.
11. Sale Support
While the aesthetics of your page is an important element, it is not enough to help you realize your business and marketing goals. Make sure to check if the builder contains within its offer the tools necessary for you to obtain new clients. Many builders offer you the possibility to generate your site...and that's just about it.
The best course of action would be to choose a generator and template so as to create a site designed to generate sales - even if it was created for an offline small business.
Do not focus only on the visual aspect of your site. A WWW page created for a company should support sales. If the website builder of your choice does not offer this possibility, it would be for the best to look for a different one, one that will help promote your company online.
Examples of sale support solutions, which could be included in WWW page generators:
Opinions of real clients
Portfolio
Coupons/Vouchers
List of products
Online reservation form
Pop-ups
12. Quality of service
You wish to create a website in the builder of your choice, but not all the details are readily understood? Are you having technical difficulties? Write to the creator's tech support, and see if they respond adequately. Will they provide answers to all your questions? Will they guide you through solving an issue? All of this is important, because if you cannot count on any help from the beginning, you probably will not receive it in the future should you encounter difficulties.
13. Client's opinions
Be sure to check what other clients are saying about different website builders. Look through opinions on internet forums. Also, you can leave a question on ex. Quora or groups on Facebook. By doing this you can find about the experiences of other users and this might help you in deciding upon a web builder. Keep in mind, however, that some comments might have been placed there as a means of promoting and marketing their own services. Another way of confirming opinions is to contact companies that have used a certain web page generator in order to ask them about their experience and level of satisfaction.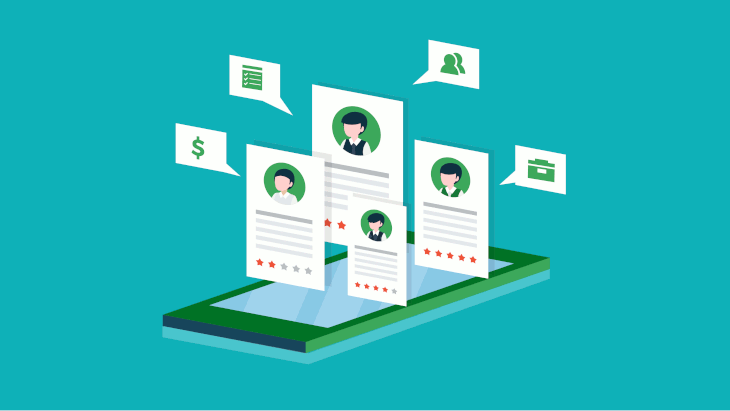 14. Pricing
Think about your annual budget when it comes to running and compare them with the prices available in various web builders. Prices can vary greatly between different page creators, even if the services they offer are similar, their templates have a professional appearance and the level of usage is simple and intuitive.
Before you decide on a payment plan, sign up for either a trial usage or a free version in different generators in order to compare their ease of creating, editing and publishing sites to see which builder gives the best end result.
Some subscription costs are too high on certain creators; you can easily find an alternative one with the same features for a lower price.
While analysing the prices of website builders, keep an eye on:
For whom is the purchase best suited for
Some purchase plans are specifically priced for small businesses, others for online stores, and others are meant for people who create www pages for profit: web designers or interactive agencies.
Monthly and annual payment plans
Check which plan works best for you, compare prices and calculate everything precisely. Beware of any hidden additional costs!
What is included
Oftentimes, the purchase packages have very similar titles ( Basic, Mini, Premium, Business, Advanced, Pro, E-Commerce ), but their respective offers could be very different from one another.
Below are examples of features that could be included in a web creator's purchase package:
publishing under your personal domain
designated transfer limit or no transfer limit
possibility of creating multiple pages
access to higher quality templates
inclusion of more subpages
uploading multilingual versions of your site
useful apps
social media integration
adding contact forms
adding chats on web
page
SEO tools
analytic tool connectivity (f.e. Google Analytics)
monitoring website traffic
integration of sales with external tools
implementing various online payment methods
tech support (via email, phone, chat, 24/7)
HTTPS protocol
data backup
ability to include your own HTML code
font index
Make sure to carefully check exactly what is included within certain purchase packages. If you have any doubts - get in contact with the creators of the website builder.
15. Company position within the world market
Should any web generator catch your interest, check how long has it been available for use. What exactly is the point of doing that? Because your site will be on the world wide web as long as the creator exists along with it. If you select a website builder that is new, you could be putting yourself at risk due to the fact that this page.
Website builders available on the market
It is worth knowing which site generators are available on the Internet and worth testing a few of them, before we finally decide which one is the best for our plans.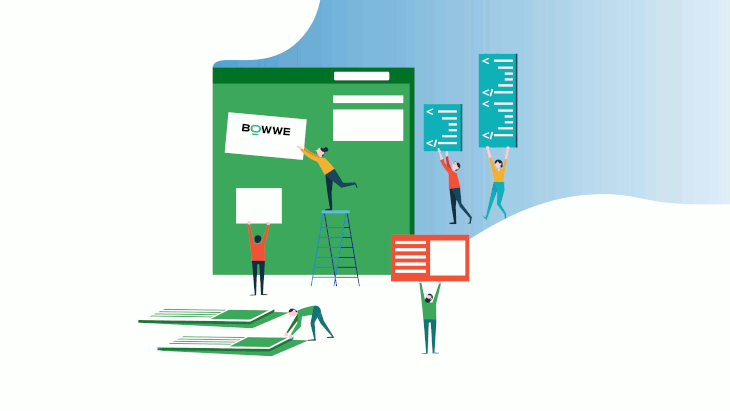 In the section below, we will describe some of the most prominent web builders available:
List of Website Builders
WIX

Weebly

Squarespace

GoDaddy (GoCentral)

BOWWE

Jimdo
WIX is the most popular and widely used website builder in the world. It offers over 500 high quality templates for many business sectors.WIX offers templates for small companies, bloggers, portfolio presentations, as well as online stores. Pages created in WIX can me made in WIX Editor or WIX ADI. The first one is a "standard" editor, allowing users to shape and edit their page on the basis on a chosen template.
On the Wix App Market users can choose from dozens of free and payable applications, which allow users to add new functions. The creation process in WIX is made easier due to the high amount of tutorials, which lead step by step, and it's premium users can count on technical support.
Given the wide range of offered solutions, templates can be modified to the user's desires, but it could possibly overwhelm those who have not previously used website builders. Additionally, there could be problems with viewing pages on
mobile devices - some elements can appear in different areas than originally placed.
The time it takes to load a page is also longer when compared with competing creators, and the uniqueness of codes in sites created with WIX is lower (caused by a lot of people building their sites using the same templates).
In comparison to competing builders, WIX is more expensive, with templates being on average 20-25% more costly. The free version's functionality is hampered by ads and a small number of editing options, which inhibits the creation of a visually pleasing, attractive page.
Ready to create your website?
Use the most convenient website builder, trusted by thousands of designers and create websites that will provide you with customers!
Weebly is one of the most known and one of the oldest web builders, being formed in the same year as WIX, in 2006. Its long presence on the market, doubled with an easy to use page editor and free web creation in Weebly's domain has contributed to the reason why Weebly is among the most often chosen web builders. The interface of Weebly is very clear and it's editing section is simple enough for users who are using a web generator for the first time. Another helpful tool for beginners are pre-designed page layouts.
Weebly creates over 40 of aforementioned layouts that fit into different categories of subpages (main page, contact tab, menu, portfolio subpages). This eases the process of creation, however it is not without flaws - template editing is very limited in Weebly and oftentime it is necessary to change templates. Users can modify font styles or color schemes, but it is unable to adjust other elements, f.e: it's width. Weebly provides HTML and CSS codes, and the changes mentioned earlier could be made by altering the code, but for those who do not possess the ability to do so are forced to hire a programmer to implement those changes.
The templates that Weebly offers are simple and aesthetically appealing, but are not very distinguishable, and as such are not a good choice for those who are creative and want to demonstrate their originality. Templates that are created by designers for Weebly's use are available for purchase; this could be a solution for those who are looking for original templates.
One of Weebly's advantages is the automatic creation of a mobile version of the page and the possibility of transferring the site from Weebly elsewhere. The page can be adjusted to your needs thanks to the app center and help can be found on Weebly's forum, where the help center provides the user of an index of topics concerning not only the creation of the website, but also tips for online marketing and how to properly write to tech support.
Even the free version contains a free of charge SSL certificate, and each paid package offers a certain degree of site analysis. Weebly also offers ready pages for companies, bloggers, freelancers, event-oriented sites and online shops.
Limited editing options could be a hindrance when planning on creating a site that's well suited for our necessities. Some functions are not helpful for aspiring bloggers (displaying newest/most popular entries) which might turn off potential clients.
Squarespace is a web designing platform that focuses on design. Its offer holds around 70 templates divided into a number of categories. Compared to other builders, this is a relatively small number. With regards to the design of the templates, Squarespace has focused on minimalism, with big photographies as it's main background themes. This template format could be used by various branches of business. but it is suited best for those who want to present their creativity, as well as stores that offer clothes or beauty care products. A page created in Squarespace will look fashionable and up to date with the newest trends.
The intuitiveness of Squarespace's editor isn't exactly very high, as is the case with other top brand editors, and the "average Joe" might encounter problems with finding the right elements and adjusting the page's appearance; learning how to properly use Squarespace's editor is time-consuming, despite that no coding knowledge is necessary to use it. Video tutorials are available, but in the end, the creator is focused more towards experienced designers, rather than small business owners.
As far as advantages go, shifting between templates is very simple, and this enables us to freely look through and decide on the template of our choice without starting over. All priced offers include an SSL certificate, and some allow access to useful marketing tools: statistics, e-commerce integration, and tools for managing email marketing campaigns.
All Squarespace's premium packs are to be paid for, and in comparison to other web builders, the prices are fairly high; Squarespace is more suited for companies with a bigger budget. There is a possibility, however, to start a free 2-week trial to test out Squarespace beforehand.
GoDaddy, one of the biggest domain and hosting platforms, founded their own page creator in 2017 - GoCentral. GoCentral gives its users the choice to choose from over 300 templates, designed for various industries. Its design is highly responsive and it is easy to use on smaller screens. Users can count on tech support and numerous tutorials to guide them through the process of web creation. Using this web creator is easy and anyone can build their own site.
GoCentral is good for creating a small website with a simple template at its foundation, with only a few subpages. If you want to have a more expanded web page with the possibility of editing the templates to fit our needs- unfortunately, this is not possible in GoCentral, for it does not allow its users to import their own code or editing tools, and modifying sections of the template is limited to changing the font or color layout, therefore making it difficult to create a page which will present itself in a satisfying manner.
All plans in GoCentral are with a fee, so there is no possibility of creating a free web page. For those who want to test this builder without paying, there is a one month free trial available.
The premise behind the foundation of BOWWE sets it apart from other www page generators. The goal of using this web builder is not only to create a good-looking page, but an effective one, that is, one which will help small, local businesses sell their products and services online.
Before designing this website builder, the founders held conferences and talks with over 500 small-scale entrepreneurs to get to know their needs and daily tribulations they have to face. The concept of creating a BUSINESS BUILDER was forged, a builder that will deliver all the tools necessary for micro, small and medium-level businesses to generate online sales.
The editor is equipped with a simple, transparent interface that allows skillful crafting of the site. Pages are created through the selection and editing of available templates. The users can preview how their page will appear on other devices and additionally edit their page to fit its appearance for mobile devices (phones or tablets), using BOWWE's mobile device editor. For more skilled users, BOWWE gives the opportunity to their page from scratch, without using templates.
BOWWE's primary partner is Honaro , a marketplace and CRM system created to enhance a company's presence on the Internet. Thanks to this partnership, many apps and extensions that help boost sales and maintain client loyalty. The apps complement and operate alongside one another with no interference from the administrator. These apps enable the site's user to attract new customers, keep them interested, persuade them to purchase what you have to offer, and allow clients to submit their opinions, which will enable you to pursue new clients more effectively.
As a page creator, BOWWE is distinguished by its attentiveness for its HTML code and fast processing of pages created in it, enabling web developers to quickly edit the templates, and assists in obtaining better results within search engines.
All updates are done systematically, henceforth the page is always up to date with its newest versions.
With its founding in 2014, BOWWE is on the Internet much shorter than most aforementioned builders, like WIX or Weebly, that is why it's offer contains less templates and tutorials demonstrating how to operate within the editor. Templates are more suited for freelancers, small and medium companies, and there are plans to design templates for specialists, products, landing pages and events.
The prices are very affordable in comparison to top web builders, and BOWWE offers the opportunity to build a website completely free of charge.
One of the oldest functioning website creators, being founded in 2007. It offers lower costs for page building than leading competitors - WIX, Weebly or Squarespace, but e-commerce packages are decisively more expensive. What is worth noting is that prices can vary depending on country, because the prices are displayed in the host country's currency. You can also create a free website in Jimdo, and all free pages are SSL certified.
Jimdo allows you to create blogs, online stores or a simple www page, but it offers very few templates- only a bit over a dozen. The editor has also less function tools. The ease in which a page can be generated, however, makes it a perfect choice for beginning web page creators. Templates are well-designed, but do not have anything exceptional about them. Forging a website with the available templates is fairly simple, but due to the limited editing abilities, it is difficult to create a page that will look enticing to others.
Additionally, Jimdo offers a simpler editor, which enables quick www page generation- Jimdo Dolphin. It asks us several questions, and it generates a site based on our answers -it analyses what sections and other elements are desirable. Jimdo Dolphin is a great way of quickly forming a new website, but the selection of templates is very low, but you can also start a page from a blank page, building it from A to Z.
Header